TSA Announces New Airport Security Measures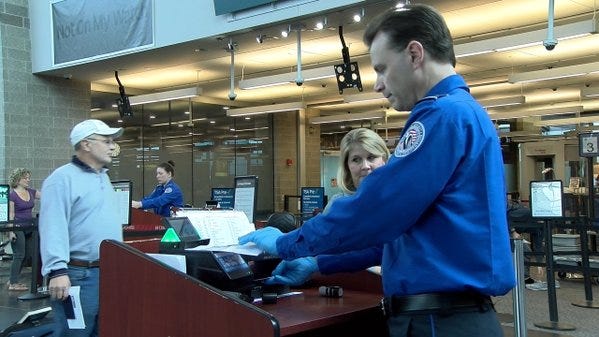 By Bianca Buono
@BiancaBuono
The Department of Homeland Security is announcing added security measures.
The announcement comes after a Russian airliner in Egypt went down killing all passengers on board.
With concern that a terrorist bomb may have caused that plane to crash, TSA is not taking any chances.
"There's still a lot of unanswered questions about what caused it to come apart because of the crash and whether it was terrorist related or a mechanical failure," said Congressman Jim Langevin.
Congressman Jim Langevin, who has a seat on the House Committee on Homeland Security, says until they find out, TSA is beefing up security.
"TSA is doing the right thing in being extra vigilant and reviewing its security procedures to make sure that traveling public is as safe as possible," Langevin said.
New procedures are in the works.
They include expanded screening of items on an aircraft and airport assessments.
Those changes only apply to flights headed to the United States from unspecified foreign airports.
"We should certainly all care about having the very best security procedures in place, whether it's here in the United States or overseas," said Langevin.
Though not affected, travelers we talked to at T.F. Green are on board with the changes.
"I might be one of those customers that's like complaining about the long lines but at the same time again, the important thing is that you get there and you get there okay," said Cheryl Fox of Saugus.
"I find that if you're going somewhere and there's additional protection, I'm all for it," said Mario Bedoia of Cumberland.
Langevin tells me TSA is constantly reviewing its procedures.
As more information comes out about the crash, more safety measures could follow.
Russian President Vladimir Putin has suspended all Russian flights to Egypt until security is improved there.
© WLNE-TV 2015