Tsarnaev apologizes to victims, families before sentencing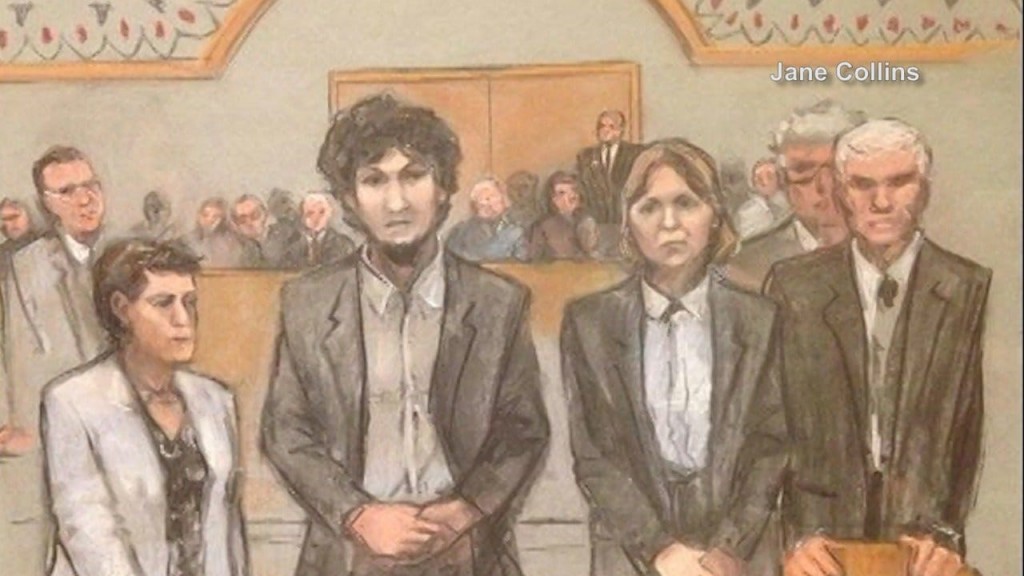 By Samantha Lavien
slavien@abc6.com
21-year-old Dzhokhar Tsarnaev breaking his two year silence, saying he's sorry and admitting responsibility for the 2013 attacks that killed four and maimed 260 more.
He spoke briefly to a quiet, but packed, courtroom, saying, "I am sorry for the lives that I've taken, the suffering that I've caused, and the damage that I've done, irreplaceable damage."
Prior to his public apology, the convicted bomber showed little emotion in court as two dozen victims spent hours reliving the grief, pain, and suffering he admittedly caused.
His words seemingly hollow to many who have watched him in the years since the attack.
"He threw an apology to the survivors that seemed insincere and just thrown in because he was supposed to," said Lynn Julian, one of the victims.
"He did not sound sincere about what he did—he was made to do that by his lawyers as far as I'm concerned," said Ed Fucarile, father of one of the victims.
Others feel differently, saying they hope his words were sincere.
"I have forgiven him. I have come to a place of peace and I genuinely hope that he does as well. And for me to hear him say that he's sorry, that is enough for me," said Henry Bourgard.
In addition to the apology, Tsarnaev also spoke quite a bit of his strong Muslim faith, saying, "I ask Allah to have mercy upon me, my brother, and my family. Allah knows the best."
Here is, in part, what Dzhokhar Tsarnaev had to say:
"This is the month of mercy, a month to ask forgiveness. It's a month of reconciliation, a month of patience. I'd like to first thank my attorneys, they've done much good for me, for my family. I cherish their company. I would like to thank those who came to testify on my behalf, I would like to thank the jury."
"I would like to now apologize to the victims, to the survivors. Immediately after the bombing which I am guilty of… I did do it. I learned of some of the victims. I learned their names, their faces, their age. I wish four more people had a chance to get up there but I took them from you. I am sorry for the lives that I've taken, the suffering that I've caused, and the damage that I've done, irreparable damage."
© WLNE-TV 2015