Tsarnaev death penalty debate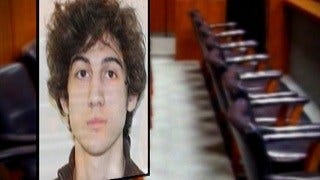 By: Samantha Lavien
Slavien@abc6.com
Twitter: @SLavienABC6
Twelve men and women will soon decide whether convicted Boston Marathon bomber Dzhokhar Tsarnaev should live or die.
It's a decision that comes with a lot of emotion, especially given the lives lost and those forever changed by the 2013 bombings and attacks.
Massachusetts Governor Charlie Baker says he's for the death penalty.
"For a crime like this, I would support the death penalty and I continue to, but obviously this is a decision that gets made by the jury," said Baker.
Congressman Bill Keating released the following statement on the subject:
"Yesterday's verdict is a death sentence in either outcome because Tsarnaev will die in jail even if he ultimately doesn't face a capital punishment sentence. I have personally opposed the death penalty throughout my career; however, America is a rule of law country and as a former DA, I believe it is up to the committed citizens of the jury to decide whether Tsarnaev should be sentenced to capital punishment under our laws."
We asked you to weigh in on the decision on our Facebook page and the opinions were just about split…
One viewer writing, "Of course he should…why should the tax payers be paying for him to live?"
Another saying, "I do not support the death penalty. Plus, it's an easy way out."
Some victims and their families have made their thoughts on the subject known.
"For me, for myself, I want the death penalty," said Liz Norden, the mother of two sons who were injured in the Marathon bombings.
While others including injured MIT Officer Dic Donohue want to keep their opinions to themselves.
There is still no official date for the sentencing phase, but we're told it could begin as early as next week.
(C) WLNE 2015