Tsunami causes damage in RI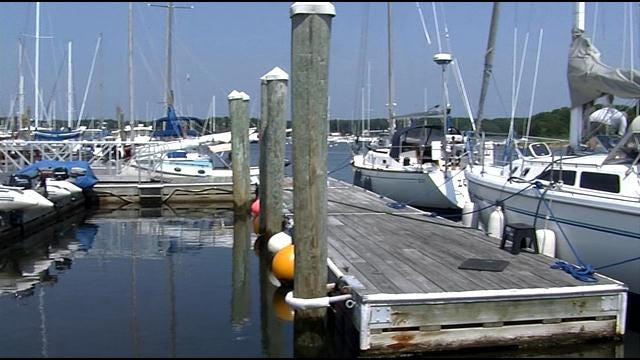 Andrea Medeiros
Tsunami's are certainly rare in the Ocean State, but now experts are saying they're showing up more often. A giant wave tore boats right off their dock in Wickford.
A current that's calm enough at the Wickford Yacht Club for kids to swim in, Tuesday, was four times as fast earlier this month when experts say a tsunami tore a boat right off the dock.
"We heard a big bang as one of the cleats on the dock gave way," said yacht club steward Chuck Ebersole, "And noted that the two boats were in trouble."
The weather event so rare Ebersole reported it to researchers who say tsunamis are a phenomenon we could see a lot more of in Rhode Island.
"There's always the chance that events like this could occur in the future and could cause more damage," said URI Oceanography Professor John Merrill.
It's been nearly a decade now since we first saw the horrific images broadcast all over the world of a tsunami tearing through Thailand. Devastation Wickford Yacht Club member Rich Lemieux doesn't want to ever see here. His boat was damaged in the June 13th tsunami.
"It was really whipping out of here and then it would stop and then within another 15, 20 minutes it would reverse and come back in the opposite direction just as fast," said Lemieux.
Researchers said Wickford Harbor is the only place they know of damaged by this month's tsunami that was brought on by a severe thunderstorm in the mid–Atlantic.
A similar weather event happened in Woods Hole this time last year.
"Available data can be used to create a warning system, whether that's necessary, whether that's a high priority is not clear yet," said Professor Merrill.
It would mean putting buoys along the East Coast to monitor currents.