Tuesday Last Day for Flooded Out Taxpayers to File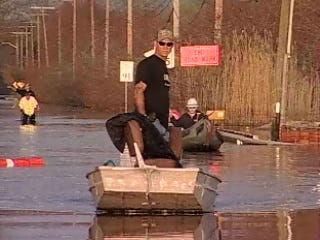 PROVIDENCE, R.I. (AP) – It's Tax Day for Rhode Islanders – one month late.
State and federal income tax returns are due Tuesday for state residents.
The deadline was extended beyond the normal April 15 date because of the March floods.
David Sullivan, the state tax administrator, tells The Providence Journal he expects to receive between 20,000 and 25,000 returns by the new deadline. He says he also expects thousands of
requests for extensions.
Meanwhile, state emergency management officials were meeting Tuesday to discuss the state's response to the flooding, which is believed to be the worst to hit the state in at least 200 years.

(Copyright 2010 by The Associated Press. All Rights Reserved.)