Tugboat sinks of RI coast, four crew members rescued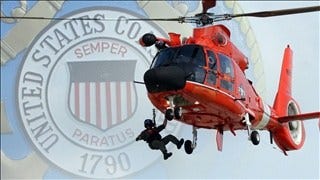 By News Staff
Four crew members were rescued Wednesday night after their tugboat overturned off Scarborough Beach.
Coast Guard officials say around 6:30 p.m. a distress call was made from the 55-foot tugboat, the Karen Jean, which was towing barge at the time.
Rescue crews were launched from Point Judith and all four crew members were rescued with no reported injuries.
The tugboat did sink, according to the Coast Guard. The barge remains afloat.
(C) WLNE/TV 2014