Turner Throws Perfect Game in Coventry's Run-Rule Win over Connecticut in New England Regional Opener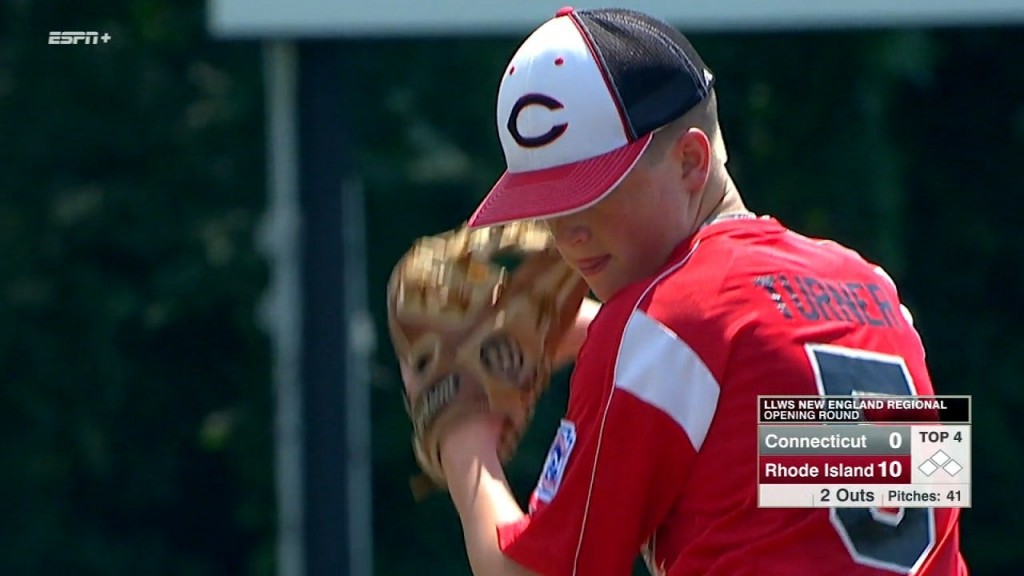 Coventry Little League pitcher Tommy Turner threw a perfect game in a shortened 10-0 win over Fairfield American (CT) in the opening game of the New England Regional in Bristol, CT.
Turner looked to give up a double in the fourth inning, but the Connecticut runner didn't touch first base before running for second, getting called out upon a heads up throw.
Coventry got the win by way of the 10 run mercy rule in Little League.
The team plays Vermont at 1pm in Bristol. The game is streaming on ESPN+.