Twin River postpones all major events through March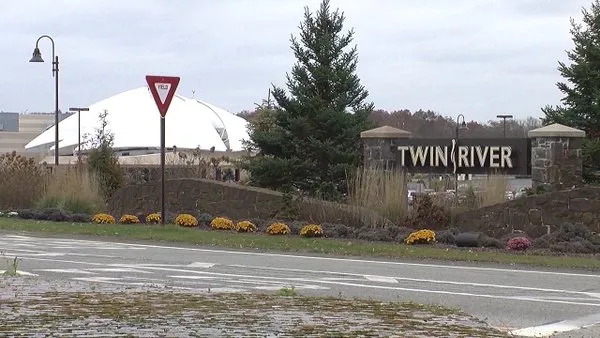 PROVIDENCE, R.I (WLNE) – Considering the governor's recommendations, Twin River announced they will be postponing all major events through March due to the concern and spread of coronavirus.
According to Craig Sculos, Vice President and General Manager at Twin River Casino Hotel in Lincoln, the changed events are:
Blood, Sweat & Tears – Friday, March 13th
Tinh Vuong Van – Sunday, March 15th
Craft Beer, Wine and Food Show – Saturday, March 21st
MJ Live – A Tribute to Michael Jackson – Friday, March 27th

March Mania Blackjack Tournament – Saturday, March 28th
"We are actively engaged in rescheduling these events for later in the year so we ask ticket holders to be patient and stay tuned for an update on the rescheduled date of the event for which they hold a ticket," Vice President Sculos said.
"We will continue to monitor the situation very closely and to that end, will provide continuous updates on any impact to events scheduled beyond this month," he also stated.
Vice President Sculos also noted that safety of employees and guests is of the utmost importance, and have enacted an "Aware and Active Program" at all of their properties.
Key points from the program are as follows:
Developing an "Aware and Active" Program, promoting personal hygiene and etiquette for the staff and general public with signage located in all areas of the building;
Adding several more hand sanitizer dispensers to those that had already been installed throughout the property;
Creating a designated "clean team" with specific protocol for the slot machines, common dining areas, key touchpoints (railings, elevators buttons, etc.) and entrances;
Ensuring that sanitizing products, such as hand gels and wipes, are available for our guests and team members;
Encouraging team members to remain home if experiencing flu-like symptoms;
Providing gloves for team members;
Approaching guests and team members who are demonstrating any respiratory illness or symptoms to seek offsite medical assistance;
Ensuring that proper cleaning products are utilized;
Purchasing additional equipment for cleaning the facility;
Monitoring all announcements from the RI Department of Health and the Center for Disease Control as well as all casino/hospitality industry postings
For the latest local coverage and helpful links on how to prevent the spread of coronavirus, click here.