Twin River to purchase Newport Grand Casino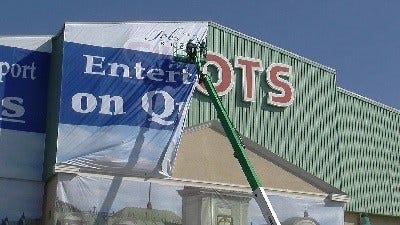 By News Staff
Twin Rivers Management Group announced Wednesday they have entered into an agreement to purchase the Newport Grand Casino.
In a press release, Twin River announced it has acquired the interest in the Purchase and Sale Agreement currently held by Joseph R. Paolino, Jr. and Paul Roiff, who own Newport Entertainment and Leisure, LLC.
The casino says the acquisition is expected to close no later than June 30, 2015.
John E. Taylor, chairman of the board of directors of Twin River Worldwide Holdings said in a statement, "As a company headquartered in Rhode Island, we understand how important the future of Newport Grand is to the State and when the acquisition opportunity presented itself, believed that we might be best qualified to preserve and possibly enhance that revenue and protect valuable jobs."
Twin River also will not seek to offer table games at Newport Grand without broad based community support. They will not pursue a ballot measure in the 2016 general election.
The purchase price was not disclosed.
(C) WLNE/TV 2015