Woonsocket twins charged with killing father will be back in court on May 25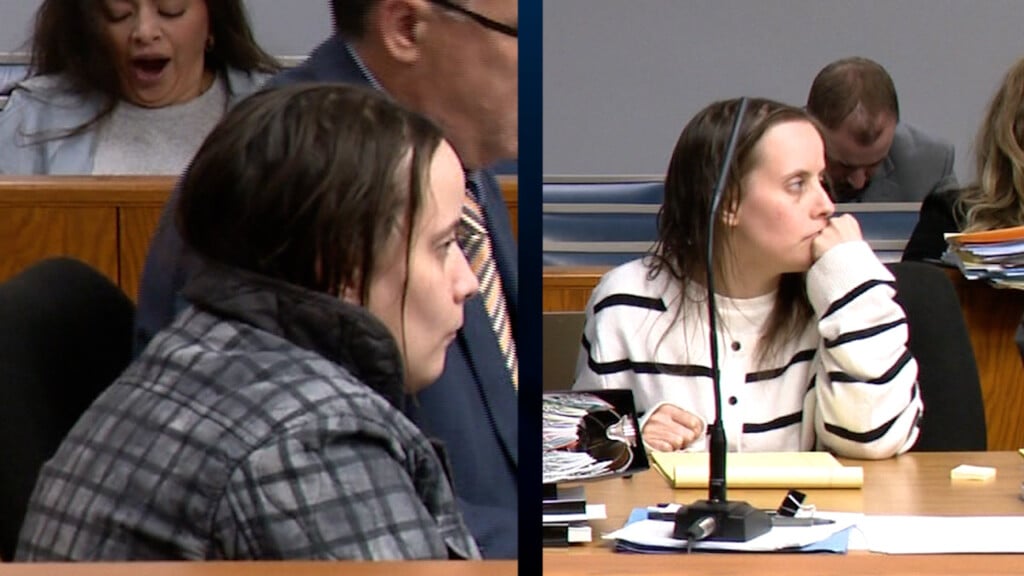 PROVIDENCE, R.I. (WLNE) — The twin sisters from Woonsocket accused of viciously murdering their father earlier this year in their home will be back in court on May 25.
The bail hearing continued Wednesday for Danielle and Jennifer Pamula, who face first degree domestic murder charges after their father, Joseph, was found dead with garden shears lodged into his neck on Jan. 30 at their Cato Street home.
On April 25, the sisters were in court for their bail hearing. A large amount of evidence was presented that day.
A Woonsocket detective, responsible for photographing evidence, including the Pamula sisters' bruised hands and soiled clothes, was among one of the witnesses who took the stand.
The detective called the clothes soiled with a "red substance."
An hour-long video of Jennifer being questioned by police in the hospital was also presented. The video showed Jennifer telling police the night her father died, he was being aggressive towards her and came at her with a knife.
That's when Jennifer said she grabbed a knife to protect herself. She also told police her sister Danielle was upstairs at the time.
A lawyer representing Jennifer had the detective compare the bruising on the hands of both Jennifer and Danielle.
During that hearing, it was said that the Pamula house was in complete disarray and severely cluttered. There were several cats in cages in the home.
Jennifer also claimed that her 70-year-old father wanted to get rid of the cats and the house cleaned up so he could sell the house.
A video of the scene inside of the home was also presented in court. It showed the father of Jennifer and Danielle lying on the kitchen floor, stabbed with the pair of garden shears.
When the bail hearing is complete, the judge will decide whether or not he's granting the sisters bail.