Two arrested after multi-agency drug bust in Fall River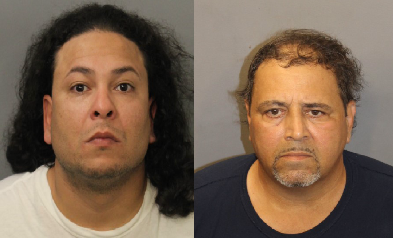 FALL RIVER, R.I (WLNE) – Two people were arrested on Tuesday following a multi-agency drug bust.
Law enforcement became aware of a shipment of illegal drugs being made to a residence in the 500 block of Durfee Street in Fall River.
Fall River Police along with other law enforcement partners were in the area to witness the package being delivered.
While monitoring the area, police were able to take two men into custody based on observations of their activities with the package containing suspected drugs.
39-year-old Raul Miranda and 53-year-old Angel Casadro were charged with trafficking in 200 grams or more of cocaine and conspiracy to violate the drug laws.
The package contained approximately 2 kilograms of cocaine that had an estimated street value of $70,000 according to police.