Two arrested after police spot marijuana, handgun, in social media post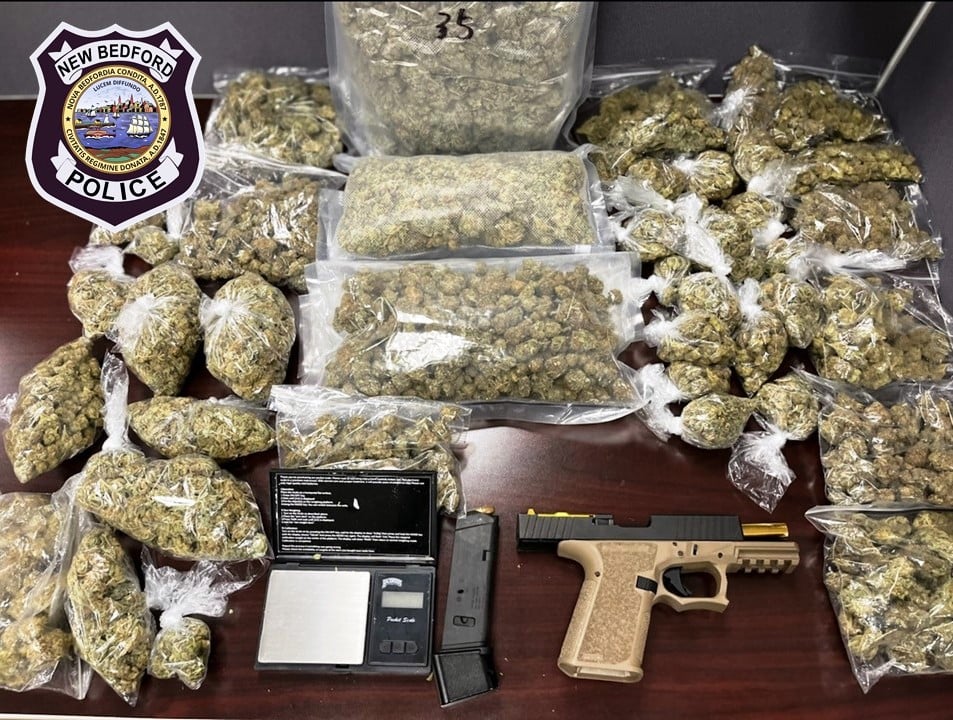 NEW BEDFORD, Mass. (WLNE)- New Bedford police arrested two suspects following a search that was inspired by a social media post.
Officers were alerted of a social media post on Wednesday, where both marijuana and a handgun could be seen inside of a vehicle.
Investigators searched the area of Blue Meadows, where the vehicle appeared in the post, and located the vehicle as well as two suspects.
The officers searched the vehicle and found 43 bags of marijuana, weighing a combined total of over 2.5 pounds.
They also found a handgun on one of the suspects, a 15-year-old juvenile.
The other suspect, 18-year-0ld Calvin Rosa, was the owner of the vehicle where the marijuana was found.
He was charged with one count of possession with intent to distribute marijuana, and carrying an illegal knife.
The juvenile was charged with carrying a loaded firearm without a license and possession of ammunition.