Two arrested in Cranston for dealing narcotics out of home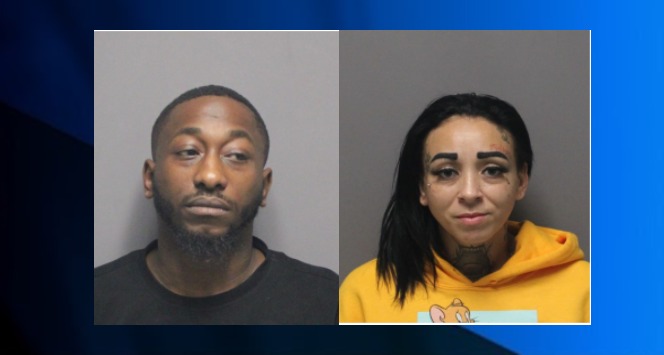 CRANSTON, R.I. (WLNE) – Cranston Police announced Wednesday that they made two arrests and seized narcotics at a home that had gotten complaints.
Officers surveilled the home on North View Avenue after receiving multiple complaints that people were visiting at all hours of the day and night in a manner authorities said was consistent with narcotics dealing.
Officers stopped people seen leaving the house who were in possession of narcotics believed to have been purchased there.
Police say they had been dispatched to the home 14 times over the past month.
A search warrant was executed Tuesday morning. Authorities seized 78 grams of Psilocybin (psychedelic mushrooms), MDMA (ecstasy), 30.6 grams of marijuana, a digital scale, and other equipment.
Six other people were inside the house, including an eight-year-old and 14-year-old. The state Department of Children, Youth, and Families was notified and responded.
Two occupants of the house were arrested. Christopher A Michaud, 30, is charged with two counts of manufacturing, possession, delivery of Schedule I/II Narcotic. Alynzea M. Quaranta, 34, is charged with possession of a controlled substance (Scheduled I to V) 10 grams or less.
The two occupants were arraigned Tuesday. Michaud was ordered held without bail, and Quaranta was released on $2,500 personal recognizance.