2 Brockton men arrested in shootout at PreGame Lounge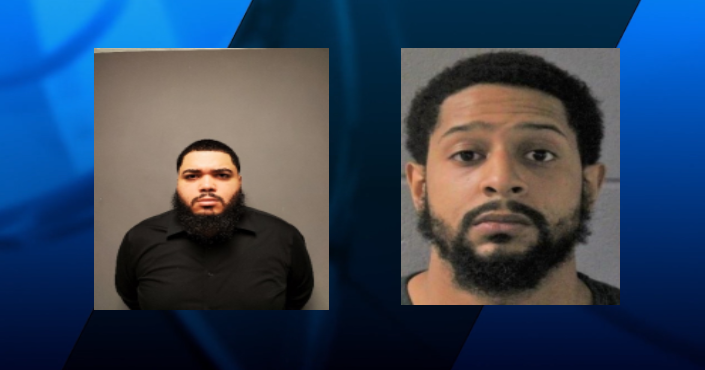 CRANSTON, R.I. (WLNE) — Cranston police said Wednesday that two Brockton men have been arrested in a shootout outside of a lounge last month.
On March 28, police received several calls of shots being fired infront of the PreGame Lounge on Dyer Street.
Dyer Avenue was littered with shell casings and glass from car window being shot out, according to Maj. Todd Patalano. Gun shots also went through the front windows of two nearby businesses.
Investigators used video surveillance and the city's "Flock" license plate system to identify the two alleged shooting suspects, said Patalano.
Police said Giovanni Pina, 24, and Travone Bonnett, 28, both of Brockton, are "rivals" and exchanged words in the lounge prior to the gunfire.
Moments later outside the lounge, someone in a white Suburban drove by and fired shots at Bonnett, said Patalano. Bonnett allegedly fired multiple shots back.
Bonnett was arrested at a Brockton gym last week. He is charged with firing in a compact area and license required for carrying a pistol.
Pina surrendered to Cranston police on Monday and was charged with drive by shootings, felony of conspiracy, and failure to stop for accident resulting in damage to vehicle. Pina was arraigned in Kent County Courthouse with bail set at $25,000 surety.
No injuries were reported.
The PreGame Lounge has been temporarily closed by the city of Cranston.