Two cars slam into each other in Swansea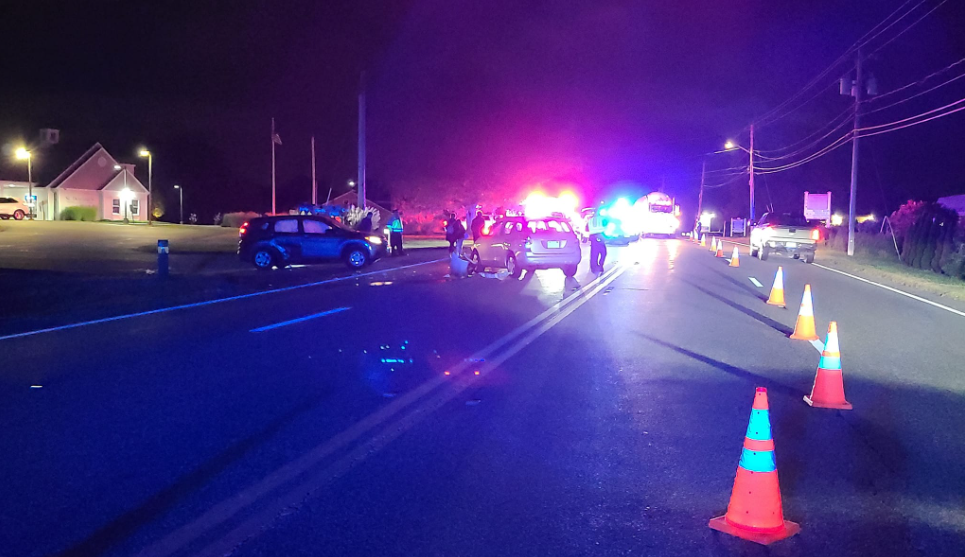 SWANSEA, Mass. (WLNE) — Swansea police said that two cars slammed into each other Monday night.
The crash happened on Grand Army of the Republic Highway at about 7 p.m.
Swansea police said no serious injures were reported as a result of the crash.
Drivers were advised to avoid the area while crews worked to clear the scene.