Two Children Shot in Providence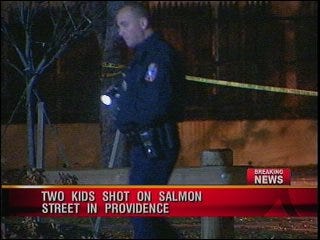 Two children have been shot in Providence, but are expected to recover.
The shootings happened on Salmon Street, which is just off Manton Avenue, just before 8pm Tuesday. A 12 year-old was shot in the arm and a 13 year-old was shot in the head. Police say their injuries are not life-threatening.
So far there's no word on whether police have suspects or have made any arrests.
Wednesday afternoon, the 12 year-old victim spoke exclusively to ABC6 Reporter Malini Basu.