Two COVID-19 related deaths in R.I and Governor signs stay at home order
Governor expressing concern the state is not ready for a surge of illness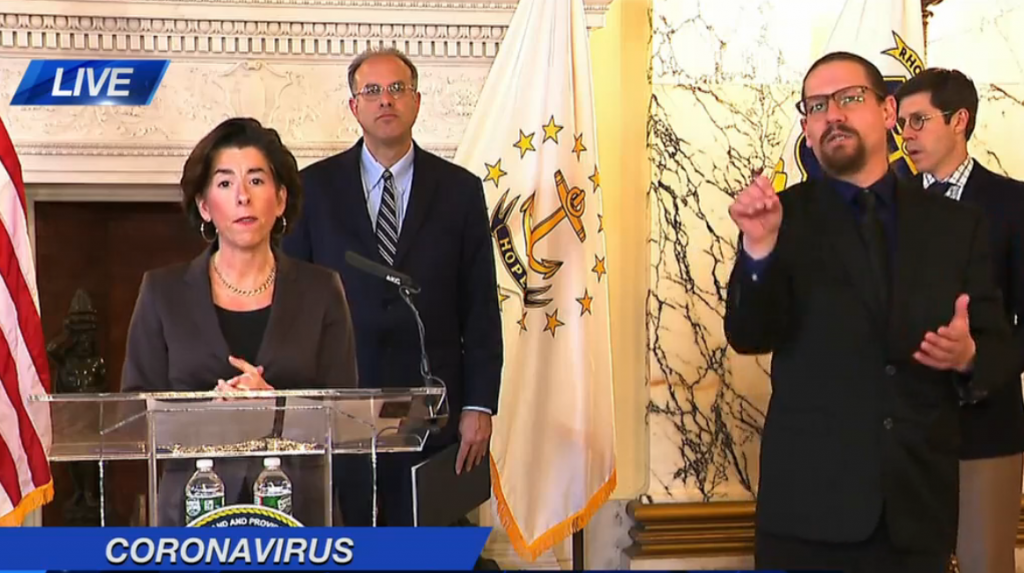 PROVIDENCE, R.I (WLNE) –  Governor Raimondo began her press conference on a sobering note, announcing the first two COVID-19 related deaths in the state on Saturday.
In addition to the recent deaths, The Governor announced 36 new positive cases, increasing the state's total to 239, with 29 hospitalizations.
The Governor noted that the number of positive cases is higher, but the state does not have enough tests to officially confirm them.
Following the announcement of an estimated 50% compliance in the state for social distancing, executive orders put in place to further emphasize the protocols.
Effective immediately, A stay at home order was issued for all residents.
Starting on Monday, all non-essential retail businesses are ordered to close until April 13th.
Governor Raimondo also prohibited gatherings of 5.
The Governor said any Rhode Islanders who have to work out of state,must-self quarantine after getting home.
According to the Governor, police have already begun to fine people who do not follow social distancing protocols.
"I am out of good options," said Governor Raimondo.
The Governor also addressed the possible issue of a surge of illness, expressing concerns that the state may not be ready.
The Director of Health, Doctor Alexander-Scott, who was also at the briefing said the deaths are not a surprise.
"We must brace ourselves for the reality that there will be more deaths," said Alexander-Scott.
Alexander-Scott further emphasized the need for residents to stay home if they are feeling sick.
"Even if you have mild symptoms, consider that COVID-19", she said.
The state is looking to get up to 1,000 tests per day by Thursday.
©WLNE-TV/ABC6