Two Dartmouth police officers honored by Celtics after water rescue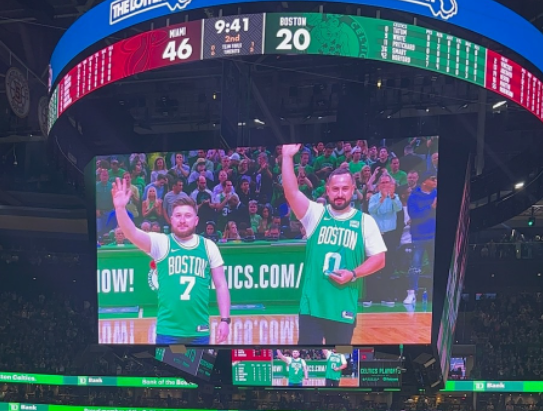 DARTMOUTH, Mass. (WLNE) — Two Dartmouth police officers were honored by the Boston Celtics, after rescuing two people from a car that drove into a lake last month.
Officers Justin Amaral and Joseph Hilchey were honored during the "Heroes Among Us" ceremony at Game 3 of the Eastern Conference Finals on Saturday night.
The two swam 100 feet to the car submerged in Lake Nquochoke on Friday, April 16.
Both occupants of the car, as well as one of the officers, were taken to St. Luke's Hospital to be treated for minor injuries.