Two early morning fires blaze back to back in New Bedford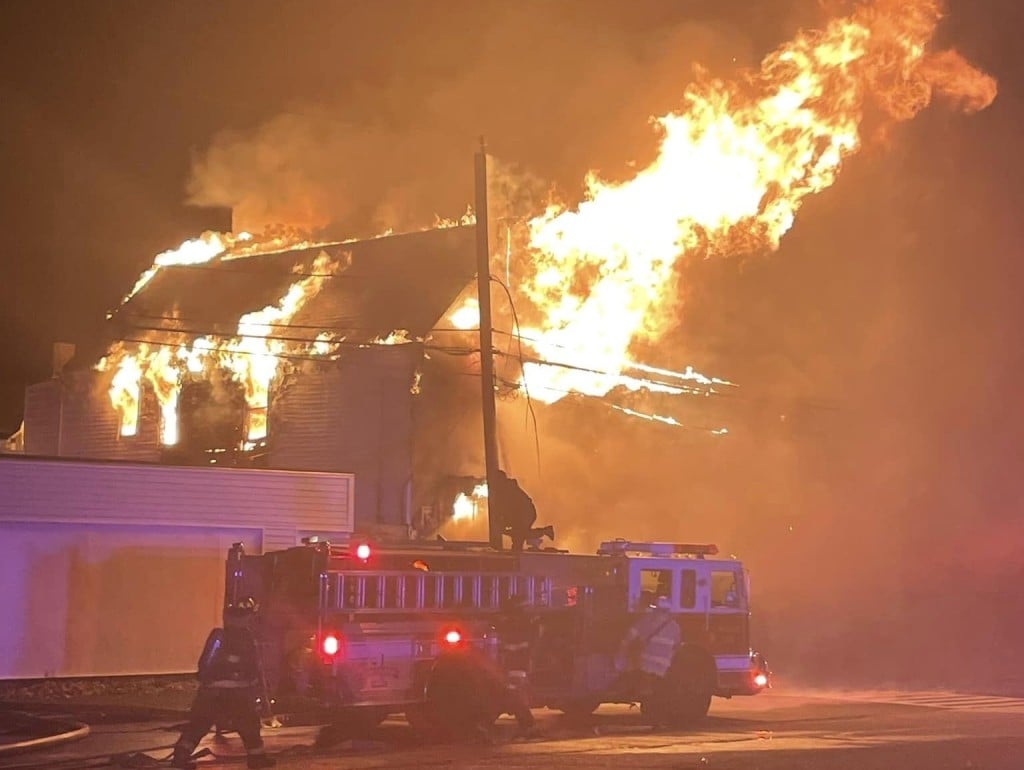 NEW BEDFORD (WLNE) — Two fires broke out within an hour of each other early Saturday morning in New Bedford.
The New Bedford Fire Department said around 4 a.m., a passerby flagged down an officer on duty to report a structure fire on South Second Street.
When crews arrived to the scene, they saw a three-story wood frame structure fully involved with multiple exposure buildings.
Officials said one of the buildings exposed was a one-story commercial building and an unoccupied three-story wood frame dwelling.
Fire crews attempted to protect both buildings with aerial master streams and large handlines. Both buildings sustained slight damage.
The Incident Commander set up a collapse zone at the scene.
Shortly after, the main building completely collapsed.
One firefighter was taken to St. Luke's Hospital for evaluation, but is expected to be released today.
Around that same time, crews arrived to a working fire structure at 1370 Acushnet Ave.
It is unclear at this time what caused the fires.