Two families displaced after fire erupts at Pawtucket home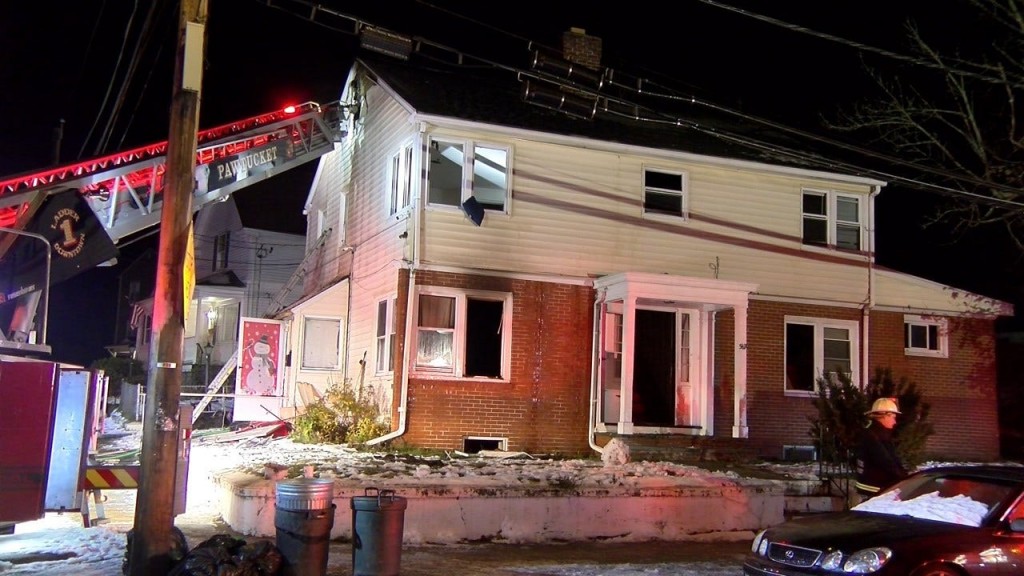 By: Amanda Pitts
alpitts@abc6.com
@APittsABC6
PAWTUCKET, R.I. (WLNE) — Two families have been displaced after a two-alarm fire at a Pawtucket home on Friday night.
Flames broke out around 5:30 in the first-floor kitchen of the two-family home on Power Road.
Firefighters said it only took them ten minutes to knock down the fire, adding that it had traveled to the second floor through the walls.
Battalion Chief Joseph Murray said eight children and four adults were living in the home at the time, and all got out safely. A firefighter suffered a shoulder injury.
"All the occupants did get out, the smoke detectors did work, and we're gonna have to get the Red Cross for them at this time. They're gonna need a place to stay for the night," said Murray.
Six companies were on scene. The cause of the fire is under investigation.
(c) WLNE-TV 2018