Two firefighters injured in Pawtucket blaze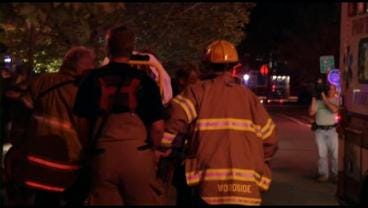 Two firefighters sustained injuries while fighting a two-alarm fire in Pawtucket.
According to Pawtucket Fire Chief Robert Neill, one is being treated for an elbow injury. The other injured firefighter is being treated for smoke inhalation and cyanide poisoning.
Firefighters say flames broke out at Perlows Auto Sales around 11:30 p.m. Monday night, off of North Main street on the Providence Pawtucket line.
Crews were able to get the fire under control quickly once they arrived. Chief Neill says they will be investigating the cause of the fire Tuesday.