Two Fishermen Rescued off RI Coast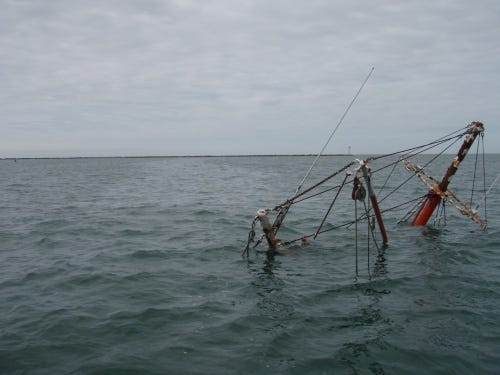 POINT JUDITH, R.I. (AP) – The Coast Guard says two fishermen have been rescued after their boat sank in the waters off Rhode Island.
The two-person crew of the Lucy M, a 51-foot wooden fishing vessel, radioed shortly after 7 a.m. Thursday that they were taking on water about one mile off Black Point in Narragansett Bay.
The Coast Guard says three of its vessels responded and tried to help the crew beach the boat on a shoal. But the Lucy M eventually sank in 23 feet of water in Point Judith Harbor of Refuge, with about eight feet of the vessel still visible above the surface.
No injuries were reported.
The Coast Guard is also assessing the impact of a fuel spill that left a 60-foot by 15-foot sheen around the sunken vessel.

(Copyright 2010 by The Associated Press. All Rights Reserved.)