2 frigid nights ahead for homeless camped out at Rhode Island State House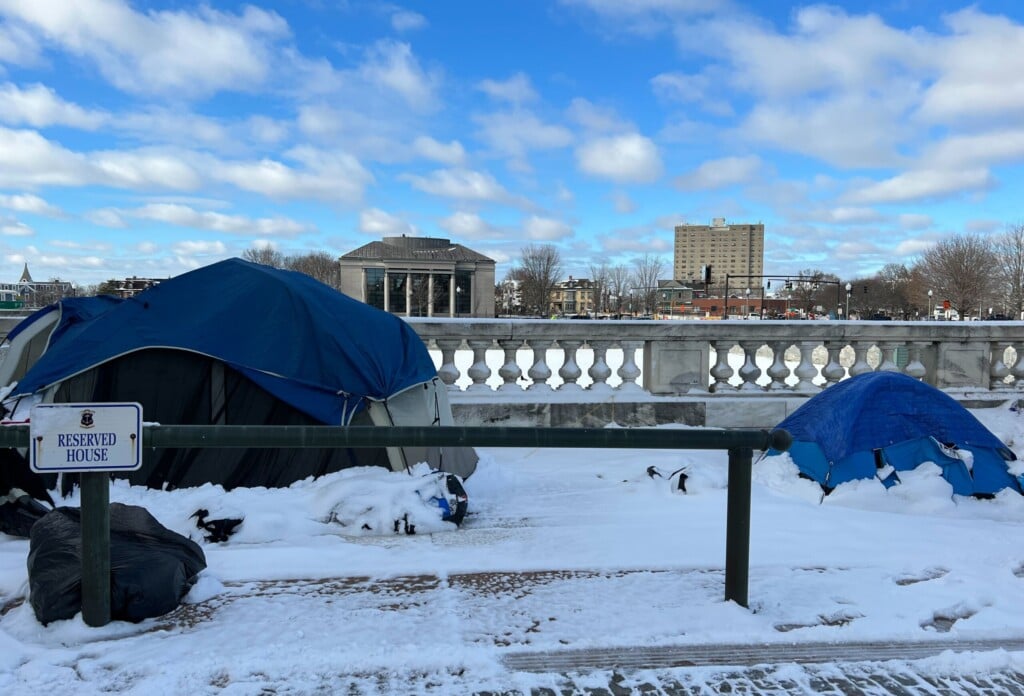 PROVIDENCE, R.I. (WLNE) — After the area's first brush with winter weather, an inch or two of snow covers the ground around the tents pitched on the plaza leading to the Rhode Island State House. Expected sub freezing temperatures over the next few days will keep the snow from melting.
As for the tents — and the people in them — they'll need to disappear by Wednesday, unless a Superior Court judge decides otherwise.
Last week, Associate Justice David Cruise issued a temporary restraining order halting the removal of homeless from State House property. Days earlier, Gov. Dan McKee's staff handed out notices to the homeless occupying the tents, telling people to leave by 9 a.m. Friday, Dec. 9.
An attorney for the state said the situation for visitors entering and exiting the State House had become dangerous.
The McKee administration said the people at the State House were offered a bed, transportation, and storage for their personal items. Still, ABC 6 crews noted several tents and a few weary faces on Monday morning, after the snowfall.
A hearing to determine the fate of those camped out in the tent city is set for Wednesday, Dec. 14 at 10 a.m.