One dead, one hospitalized following New Bedford fire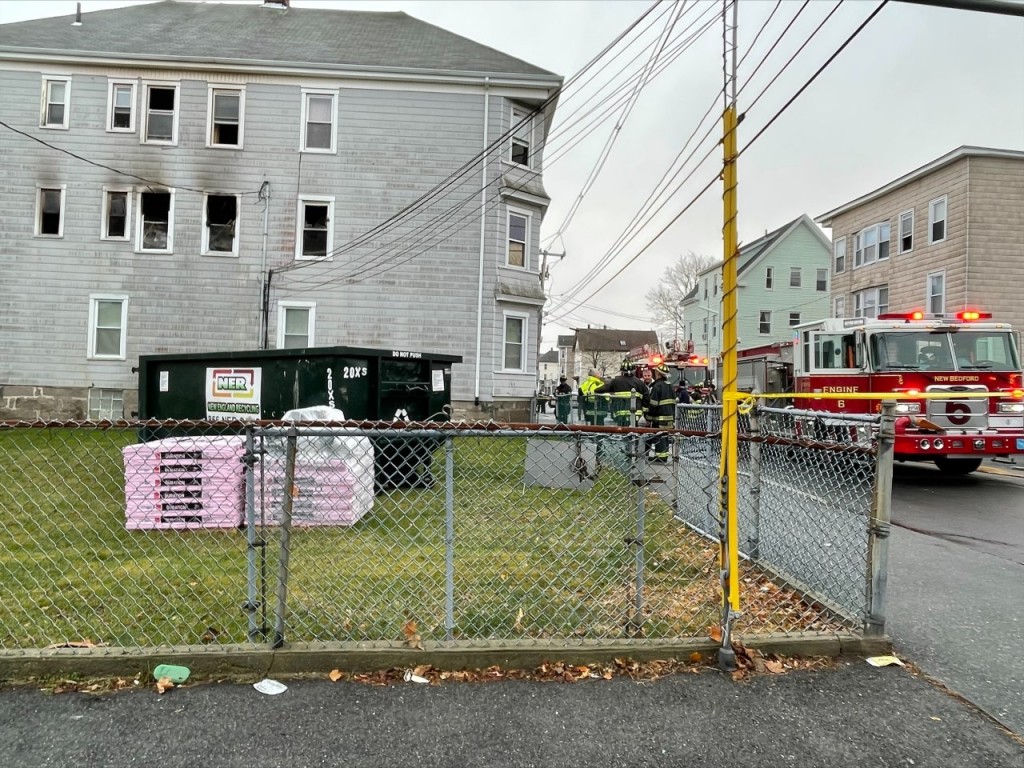 NEW BEDFORD, MASS. (WLNE)- One person is dead and several have been displaced, after a fire broke out in New Bedford early Monday morning.
The New Bedford Fire Department and the American Red Cross were at the scene of the fire at a triple-decker home on Hemlock Street, starting around 4 a.m.
The fire started on the second floor, where 65-year-old Daniel DuPont lived alone.
DuPoint was pronounced dead shortly after.
Another person on the third floor was taken to hospital for smoke inhalation but is expected to make a full recovery.
Eight residents have been displaced, four of them being children.
The cause of fire looks to be accidental.
Firefighters say they had difficulty trying to get inside due to a great amount of material and belongings blocking the door.