Camp Street shooting sends 2 to hospital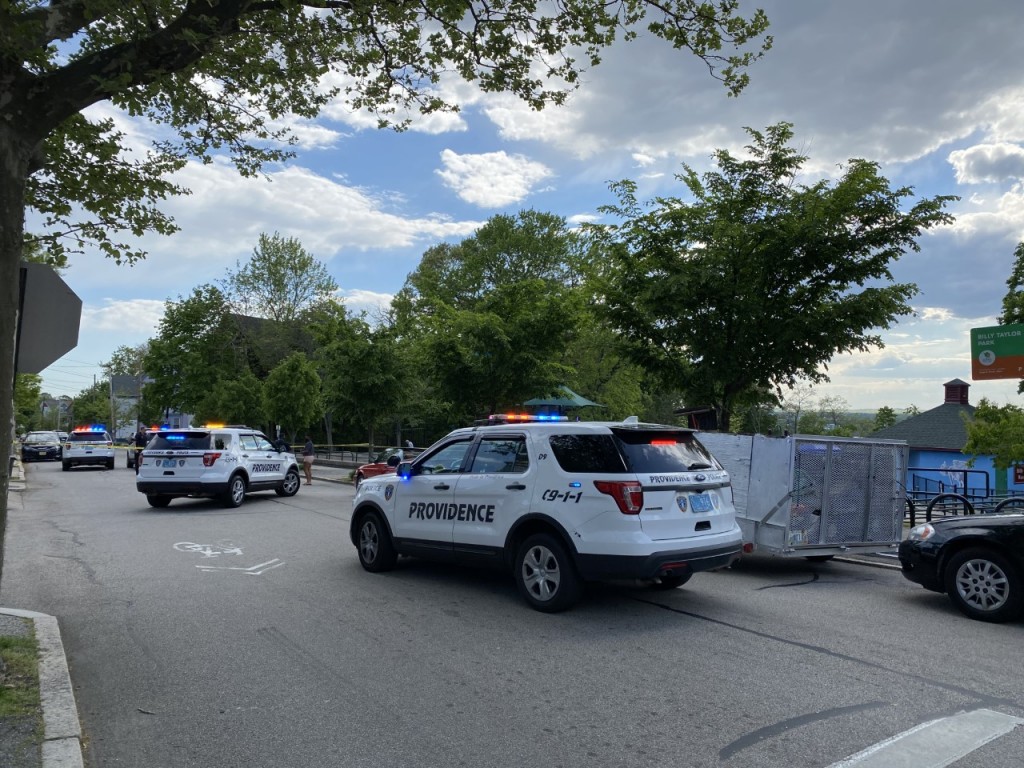 PROVIDENCE, R.I. (WLNE)- Two men were shot on Camp Street Saturday afternoon.
The men suffered non-life threatening injuries, according to Providence Police. The men were at the Billy Taylor Park  playground with their children when the shots rang out.
As many as sixteen evidence markers were seen in the street and just steps away from the playground on the corner of Camp and Cypress Streets.
According to Commander Thomas Verdi, one man was shot in his left arm and leg, and the other in his left elbow.
Providence Police, K-9 units, and Mayor Elorza responded to the scene.
The shooting is under investigation. No arrests have been made at this time.
This is the capital City's third shooting in three days.
On Thursday, nine people were injured in a shootout between two rival groups on Carolina Avenue. The incident has been called the largest shooting in the city's history. In total, nine people were injured and eight suffered gunshot wounds. The ninth person sustained an injury from glass.
On Friday, a man was fatally shot while sitting in his car on Pope Street.
"I'm drained. It's been a long 24 hours," Providence Mayor Jorge Elorza told media on scene.