2 arrested in connection to shooting at Cranston apartment complex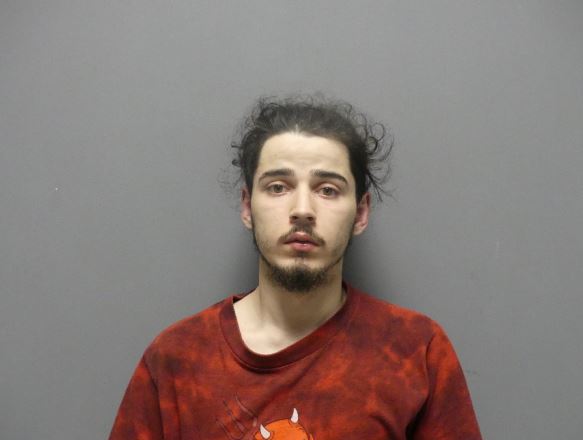 CRANSTON, R.I. (WLNE) — Cranston police said two people were arrested in connection to a shooting at an apartment complex Tuesday night.
The shooting happened just after 7 p.m. at the Riverbend Apartments on Dyer Avenue.
Col. Michael Winquist said officers responded to the complex for a report of an altercation inside an apartment between a man and 16-year-old girl.
The chief said that the fight continued outside the apartment building. Jacob Cruz, 19, and the 16-year-old then got inside Cruz's car.
The 19-year-old then allegedly put his car in reverse and quickly drove towards people attempting to hit them, said Winquist. No injuries were reported.
The two then left the scene but later returned.
Winquist said witnesses told officers the suspects stayed in the car. Then, Cruz allegedly pointed a gun at the group and fired one round, almost hitting them.
The bullet hit the side of the building but didn't enter the any of the apartments.
Winquist said Cruz's car's license plate was entered into the Flock License Plate Reader System, which showed the car traveling on Route 10 south toward Providence.
Later that night, Providence police stop his car on Manton Avenue.
Police said Cruz and the 16-year-old were arrested.
The 19-year-old's car was towed to the Cranston Police Department, where it was searched based on a court-authorized search warrant.
Winquist said they found a single .40 caliber under the seat. The gun hasn't been found.
Cruz was arraigned in Kent County District Court on the following charges:
Felony assault with a dangerous weapon (4 counts)
License or permit required for carrying a pistol
Drive-by shootings
Firing in a compact area
His bail was set at $50,000 with surety.
The 16-year-old, Winquist said, was released to a parent and will be referred to the Rhode Island Family Court.