Two injured in North Providence house fire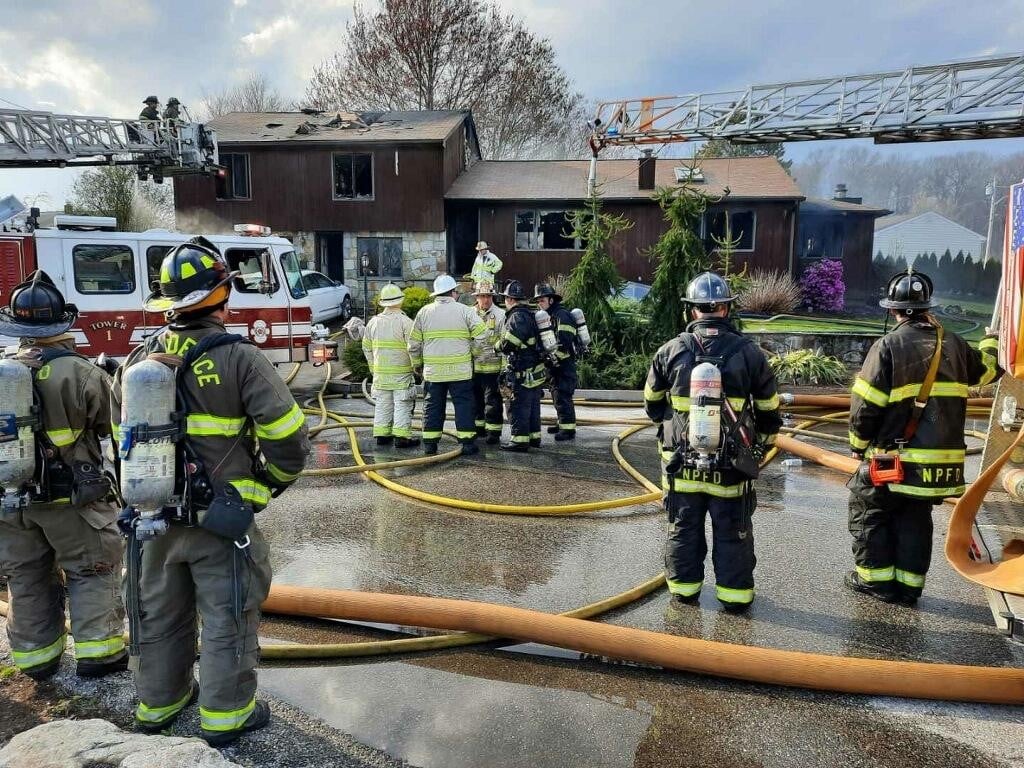 NORTH PROVIDENCE, R.I. (WLNE)- Firefighters in North Providence fought a house fire Tuesday afternoon.
Crews were called to the Stella Drive home just after 4 p.m. for a report of a fire. Fire officials said when companies arrived on scene, they saw smoke and flames coming out of almost every window on the top floor of the home and through the roof.
Two people sustained minor injuries in the fire, according to North Providence Fire Chief John Silva. One person suffered burns and the second, a back injury.
Silva said no firefighters were injured.
Companies from Smithfield, Providence, Johnston, and Lincoln all provided mutual aid.
Silva said it looked like the fire started in the back of the home, but the official cause of the fire is being investigated.