Two local veteran organizations awarded major grants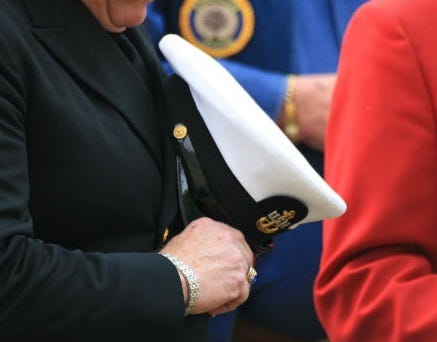 Dee DeQuattro
The Department of Veterans Affairs has awarded two local organizations major grants to help homeless and at-risk veterans.
Operation Stand Down Rhode Island was awarded a $1,007,000 Supportive Services for Veterans Families grant and Veterans, Inc. of Worcester was awarded a $2 million grant.
The Veterans inc. grant money will go toward servicing veteran families across New England. Operation Stand Down Rhode Island will use its award to service roughly 350 veteran households throughout Rhode Island, southern Massachusetts, and neighboring Connecticut communities.
"With these grants, we are strengthening our partnership with community non-profits across the country to provide Veterans and their families with hope, a home, and a future," said Secretary of Veterans Affairs Eric K. Shinseki. "The work of Supportive Services for Veteran Families program grantees has already helped us prevent and end homelessness among tens of thousands of homeless Veterans and their families, but as long as a single Veteran lives on our streets, we have work to do."
The grants were secured by Senators Jack Reed, and Sheldon Whitehouse and Congressmen David Cicilline and Jim Langevin.
The SSVF grant goes to non-profit organizations that provide services to low income veterans living in transitional or permanent housing.
(C) WLNE-TV 2013
(Clarification: Veteran's Inc. services veterans across New England, not just in Worcester as previously reflected.)