Two men arrested for illegal possession of pot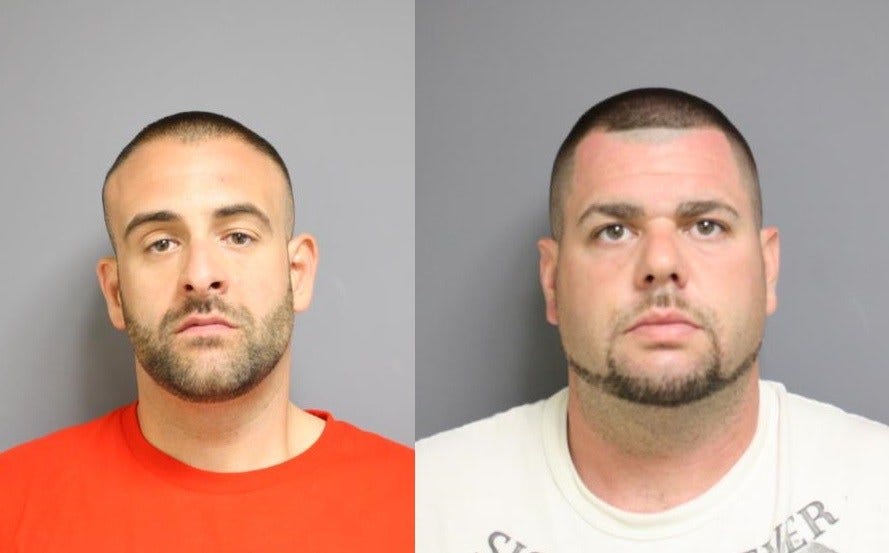 By Jennifer Petracca
The Glocester Police Department has arrested two men for illegally growing and possessing marijuana.
On Friday, August 1st, Police arrested 30-year-old Daryl Heneault of Providence, and 30-year-old Robert Akroyd of Warwick after a month long investigation.
Police had received information about a marijuana grow in a building located at 2364 Putnam Pike and a search warrant was prepared.
Upon arriving, officers found a large grow and another large quantity of marijuana being stored in the building. They seized 48 marijuana plants, approximately 10 pounds of medical marijuana, and 30 pounds of processed useable marijuana, and one vehicle.
Both med had medical marijuana care giver cards.
They appeared in 3rd District Court and were charged with possession of marijuana with intent to deliver, possession of marijuana 1 to 5 kilograms, and conspiracy.
Both men pleaded not guilty. Heneault was held without bail with a hearing set for August 18th. Akroyd was released on $50,000.00 personal recognizance with a PAC date of October 3rd.
© WLNE-TV 2014