2 arraigned in 2010 Taunton murder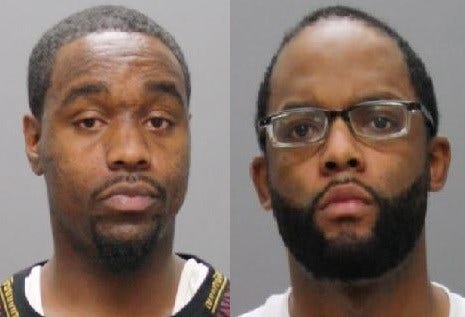 UPDATE:
By: Melissa Randall
@MRandallABC6
Two Taunton men faced a judge Tuesday charged with murder in connection to a 2010 cold case in the city. Not guilty pleas were entered on behalf of Jeremy Rhodes, 25, and Donnelle Bates, 26. The men are accused of shooting and killing Joseph Dugan, 33, outside his friend's apartment on Granite Street.
In court prosecutors said state and local police were able to make the arrests after Bates' uncle implicated him in the murder. Bristol County District Attorney Thomas Quinn, who personally handled the arraignments, says there are text messages and eye witness testimony that also link the men to the case.
The D.A. also spoke of a possible motive for the murder saying it could have been retaliation for the stabbing death of Taunton teen Tigan Hollinsworth a few weeks earlier. He added the shooting appears to be a case of mistaken identity because the victim, Dugan, had no known connection to the Hollinsworth murder.
"There does not appear to be a connection between the victim and these two defendants, but things have to play out in court with respect to those issues," Quinn told reporters outside court.
Captain John Rearden was an officer on scene the night of July 7th. He never gave up trying to find answers for Dugan's loved ones.
"They gave me a picture of Joey and every day I saw that picture of Joey and this is emotional for me. I'm so happy," he said.
Several other people have charged in the case for misleading police. Bates and Rhoden were both held without bail during their arraignments and are due back in court in January.
© WLNE-TV 2015