2 men charged for posting white nationalist posters in East Providence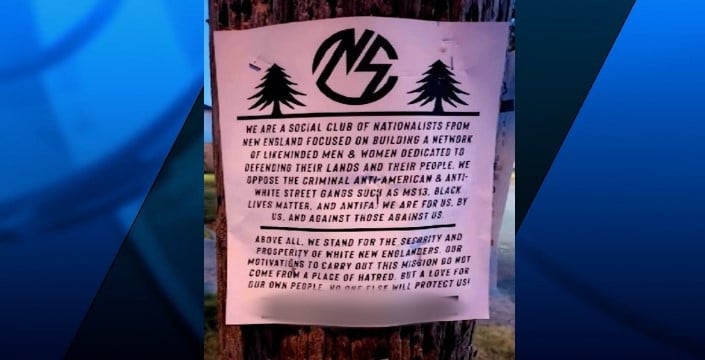 EAST PROVIDENCE, R.I. (WLNE) — Two men are facing charges after posting white nationalist recruitment posters in East Providence last month.
Stephen Farrea, 32, of Portsmouth and Austin Conti, 26, of Yuma, Arizona, were charged with obstruction of an officer in execution of duty and for violating a city ordinance posting signs to poles.
According to police, they were called to the area of the Gordon School June 21 just before 7:30 p.m. for reports of five men posting flyers on telephone poles in the area.
When police arrived, they saw several posters on several telephone poles and located the five men. They said the men had a staple gun and the flyers on them when they made contact with them.
One of the flyers posted reads in part, "Above all, we stand for the security and prosperity of white New Englanders."
Police said the men belong to the Nationalist Socialist Club 131.
The three other men from Warwick, Pawtucket, and Fall River were not charged.