Two men Charged in a Fatal crash appear in court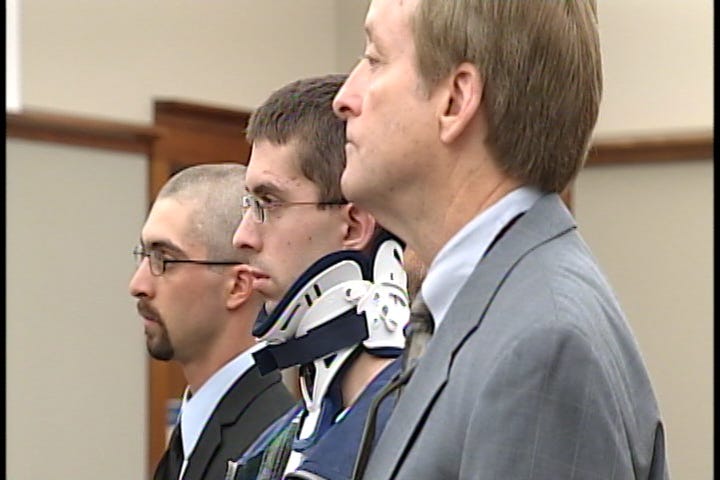 Two young men faced charges this morning in a horrible crash that killed two people in East Greenwich.
Nicholas Whiteley, wearing a neck brace from injuries sustained in the horrific crash, appeared before a Kent county judge for arraignment,along with Patrick Gronhagen.
Police say in the early morning hours on February 19th,
Whiteley tried to pass another vehicle driven by Gronhagen on Shippeetown road in East Greenwich. Whiteley lost control of his car when he struck two large rocks, went airborne and ended up rolling,killing two of his three passengers,Michael Ruggieri and Madeline Healey of North Kingstown.
David Revens,Whiteleys Attorney says, this is a tough case for everyone involved " I don't know of any person that wouldn't regret when they lost their best friend and some one else died." Nicholas Whiteley is charged with two counts of dui,death resulting and three counts of driving to endanger,death and injury resulting.
Gronhagen is charged with two counts of driving to endanger,death resulting,and two of counts of driving to endanger,injury resulting.They entered no pleas at their arraignment.