Two neglected dogs taken from Tiverton home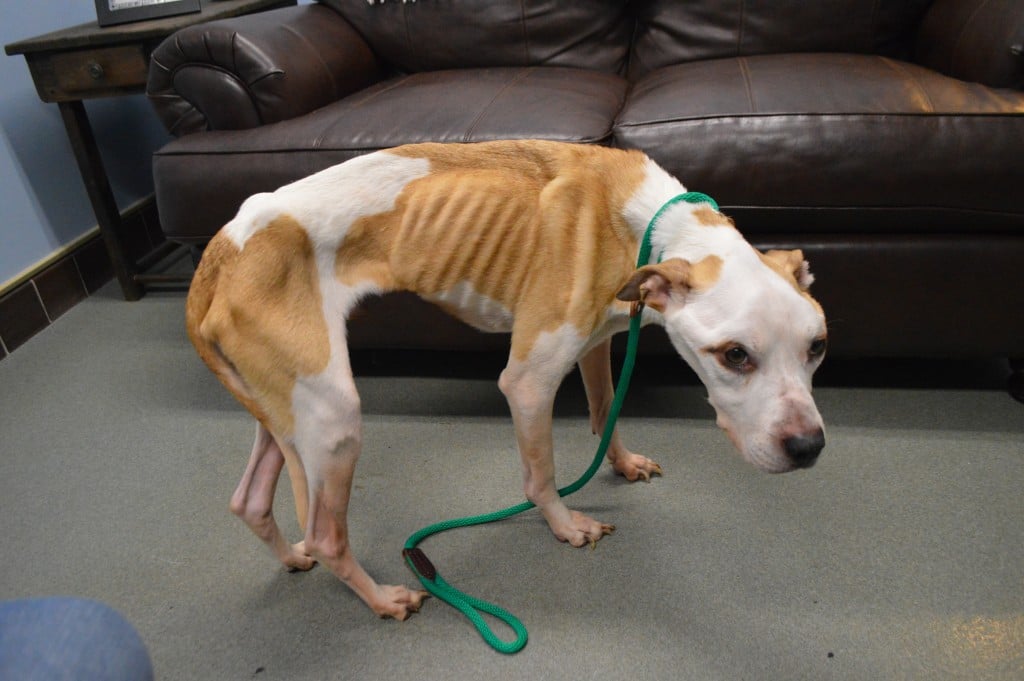 RIVERSIDE, R.I (WLNE) – The RISPCA removed two severely neglected dogs from a Tiverton home in late August.
On August 26, the SPCA Division of Law Enforcement responded to an address in the town of Tiverton at the request of the local animal control officer.
According to animal control, two dogs are the property were in need of serious medical attention.
Both dogs were described as Pitbull-type dogs.
After an investigation, both dogs were immediately transported to an emergency veterinary facility.
The first dog, an 8-year-old male named Remy, was found to be emaciated and in extremely poor body condition.
According to the SPCA, Remy's bones were clearly visible through his fur coat and he was void of any muscle mass or fat.
The second dog, a 5-year-old female named Beni was also found to be underweight, and with a large tumor on her rear.
The suspect is identified as Amanda Medeiros, and she was charged with 1 count of Unnecessary Cruelty to Animals, and 2 counts of failure to provide adequate veterinary care.
©WLNE-TV/ABC6 2020