Two New Bills Would Cut Rhode Island Sales Tax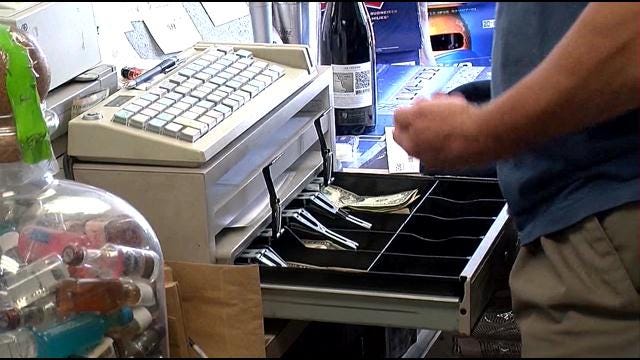 by ABC6 Chief Political Reporter Mark Curtis
Cash registers could be ringing again in Rhode Island, with two new bills in the General Assembly that would cut the state sales tax to six percent – or even deeper – to three percent.
State Representative Jan Malik says business is up in his liquor, after sales tax on wine and booze was eliminated in December.
"I mean the confidence level in this state would, I think, go through the roof. I mean, plus, also the people from outside the State of Rhode Island will come into Rhode Island and maybe shop with a lower sales tax," said State Rep. Jan Malik (D-Warren).
The new sales tax cut would go beyond liquor and wine, extending to most consumer items.
ABC6 Chief Political Reporter Mark Curtis said, "There are concerns that cutting Rhode Island's sales tax will also reduce state revenues. Right now the Ocean State takes in $900 million dollars a year in sales tax."
Supporters say those loses could be made up on corporate taxes, if people shop more.
"Well I would spend more definitely because it's just going to give you more spending money. It's natural," said Nancy Pereira, a shopper from Rhode Island.
But some shoppers from Massachusetts doubt they'd shop in Rhode Island much, if the overall savings are small.
"Not a lot; no! It's not all that much. You know a few pennies here; a few pennies there," said Inez Mendes, a shopper from Massachusetts.
Backers of a sales tax cut hope the recent change in leadership in the State House will lead to a tax reduction aimed at boosting Rhode Island's struggling economy.