Two Providence night clubs punished after violence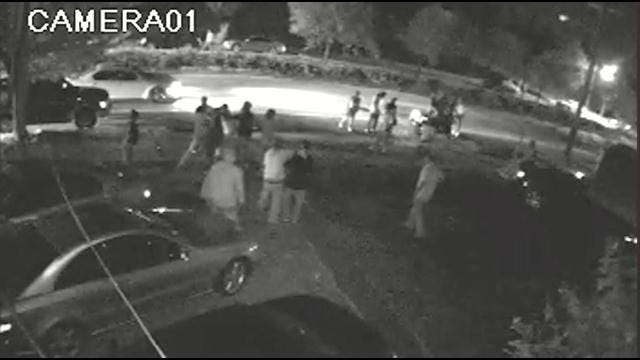 by ABC6 Chief Political Reporter Mark Curtis
The co–owner of Jovan's night club did not want to talk after his club was fined $500 dollars and was closed for 20 days.
This after a shooting outside – in the early morning hours of July 27th – prompted every police officer in Providence to respond.
"As a result, a city wide police alert was required, to squash the disturbance and to establish order. Other areas of the city were left unprotected as a result of this disturbance," said Andrew Annaldo, Chairman of the Providence Board of Licenses.
Jovan's must also hire a police detail to work security for at least the next eight weeks.
That same night as that disturbance, another fight and shooting was caught on security cameras at Snub's night club on North Main.
It too, was closed for 20 days.
ABC6 Chief Political Reporter Mark Curtis said, "The NAACP and the Rhode Island Black Business Association sent out a joint press release saying these two clubs were being punished more severely, because the owners were black."
But after the punishment was handed down by the Providence Board of Licenses, both owners said they were not the victims of racism.
Mark Curtis asked, "The Rhode Island Black Business Association believes that you were discriminated against, that the penalties are move severe?"
"I have nothing to say about that," said Jovan's co-owner Beatrice Gomes.
"My response is I can't remember when any member of the NAACP has patronized our establishment. What they choose to do or say is totally up to them it is unsolicited by us," said Alberto Aponte Cardona, attorney for Snub's.
Snub's did receive a lesser punishment because the security camera shows the disturbance was caused by people who never entered the club.