Two R.I. hospitals achieve Excellence Designation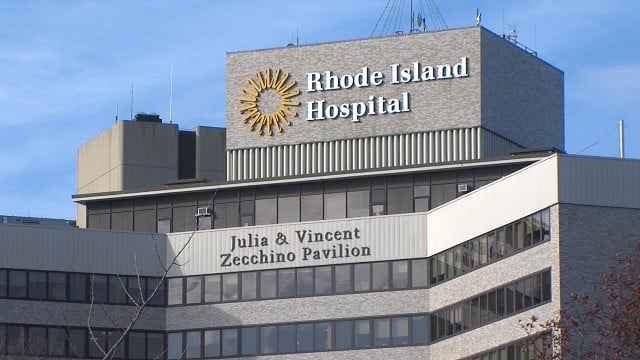 PROVIDENCE, R.I. (WLNE)- Rhode Island Hospital and Miriam Hospital have each been designated an Antimicrobial Stewardship Center of Excellence by the Infectious Diseases Society of America (IDSA). This award recognizes the hospitals programs led by infectious disease-trained physicians and pharmacists that advance antimicrobial resistance sciences.
"Antimicrobial resistance is one of the greatest public health threats we face. Antibiotics are amazing and life-saving drugs but if used improperly, or when not needed, bacteria can develop ways to make our antibiotics ineffective. If we use our antibiotics judiciously, then we will be able to preserve these precious medications so they will be effective when needed," said Cheston B. Cunha, MD, FACP, FIDSA, medical director of the Antimicrobial Stewardship Programs at Rhode Island Hospital and The Miriam Hospital. "Receiving this designation is an amazing honor and recognizes the hard work and dedication of our team and the entire hospital system to help combat antibiotic resistance and provide the best care and outcomes for our patients."
The hospitals are among 145 programs worldwide to achieve this designation since the programs launch in 2017. Both Miriam and Rhode Island Hospital have had the Antimicrobial Stewardship Program active since 2014. The program works alongside pharmacies, microbiology, infection control, and other departments to improve use of antimicrobials throughout the hospital. The program then reviews antimicrobial use in the hospitals and gives recommendations to the medical teams to give direct feedback and improve patient outcomes.
The Center of Excellence program has certain criteria that emphasizes the hospitals ability to implement stewardship protocols through integrating best practices to combat the emergence of resistance, optimize the treatment of any infections, and reduce adverse situations from antibiotic use. IDSA member experts then join in a panel to evaluate applications against the highest level criteria established and award the merits.
"Following a transformative year, antimicrobial resistance remains one of the greatest threats facing our future," said Daniel P. McQuillen, MD, FIDSA, president of IDSA. "IDSA has never been more committed to combatting antimicrobial resistance at every level, and our dedication to public health worldwide has never been stronger. By honoring these institutions who have achieved high standards in their stewardship programs, we are building a community fighting antimicrobial resistance."