Two Rhode Islanders die after Charles River crash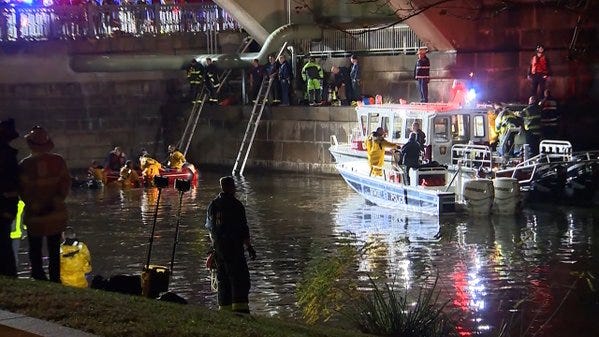 By Bianca Buono
@BiancaBuono
A Rhode Island couple was killed after their pickup truck crashed through a barrier and plunges into the Charles River. Massachusetts State Police have identified the victims as a man from North Smithfield and his girlfriend who is from Providence.
Brian Arcand's North Smithfield neighbors described him as very friendly and say he lived at home with his 17-year-old son.
"I just saw what looked like two cars fighting for the same lane but the truck had hopped a curb and hit an electrical box," said Chris Monzert who witnessed the crash.
The truck plunged 15 feet into the water.
"I was doing a lot of yelling. Trying to get people and direct people and I think a lot of people were doing the same thing," said Monzert.
A passerby and a state trooper dove in after the car in attempts to save the couple. In the car were Brian Arcand from North Smithfield and Rebecca Smith from Providence.
"Something needed to be done but you didn't know what to do and that was the difficult part about it," said Monzert.
Once finally removed from a window of one of the doors, they were taken to a hospital where they later died.
"We activated dive teams from both Cambridge and Boston fire. They did a preliminary search of the whole area. We are not aware of anyone else in the water," said Steve MacDonald of the Boston Fire Department.
Authorities say their truck went through a red light on Nashua Street before the crash off route 28 near Leverett Circle.
The driver and the passenger of the other car were not injured and they did remain on scene. Massachusetts State Police are continuing the investigation.
© WLNE-TV 2015