Two studies rank Rhode Island worst place to start a business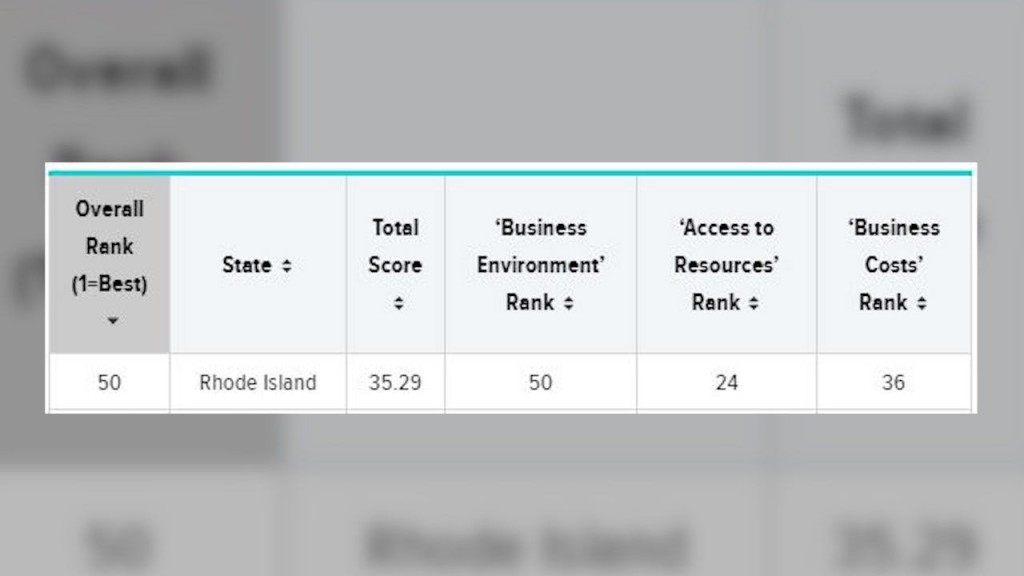 By: Amanda Pitts
alpitts@abc6.com
@APittsABC6
PROVIDENCE, R.I. (WLNE) – Rhode Island has received a dismal report card when it comes to starting a business.
Two studies from Wallethub and CNBC released this month, ranked the Ocean State the worst place to start a business.
Wallethub's study looked at all 50 states and put Rhode Island in last place in business environment, 24th when it comes to resources, and 36th for business costs.
We spoke to small business owners in the state who didn't agree with the studies' findings.
"I quite don't agree with it. It can only get better!"
Julio Fonseca, the owner of popular Providence lunch spot Geoff's Superlative Sandwiches, said there's no place he'd rather run his business.
"I love our state and I think we have the best place in the world," said Fonseca.
Mary Tabor, the owner of three consignment shops across the state, agrees.
"I'm really shocked cause it's a great state. I don't understand why it's so bad. It's been great so far. I'd do it again," said Tabor.
She's been running her stores for 16 years and said the state has helped her a lot when she was just starting out.
"They give you what you need to do to start your own business, all the paperwork and everything like that. Some of the taxes might be a little higher than other states, but that's the cost of doing business."
While they say it's tough being your own boss, it's worth it, especially here in Rhode Island.
"I would say to everybody that Providence and Rhode Island, it is a good place to start your own business," said Fonseca.
As for the other New England states, they're all towards the bottom too. Both New Hampshire and Connecticut are ranked in the bottom five states.
© WLNE-TV 2019