Two suspects arrested in connection to Coventry bank robbery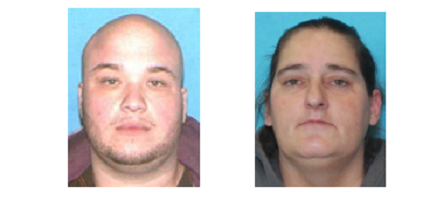 COVENTRY, R.I. (WLNE)– Two suspects have been arrested in connection to the robbery of a Bank Newport in Coventry earlier this month.
Coventry police had responded to the bank at 730 Centre of New England Blvd. on November 9, where a white male had fled after demanding cash at knifepoint, according to a statement released Thursday.
An investigation determined that two individuals were behind the robbery, police said.
Police in Massachusetts picked up the search, engaging in a pursuit of one of the suspects that resulted in a crash in Brockton last Thursday.
That suspect, 36-year-old Justin O'Connell of Brockton, was held overnight and confessed to the robbery the next day, Coventry police said in a statement.
The confession lead to O'Connell's girlfriend, Valerie Proulx, 41, also of Brockton, who faces a charge of conspiracy, police said.
The two suspects are being held in Massachusetts, and are due to be arraigned at a later date.
©WLNE-TV/ABC6 2020