Two women at center of Federal Hill melee arraigned on charges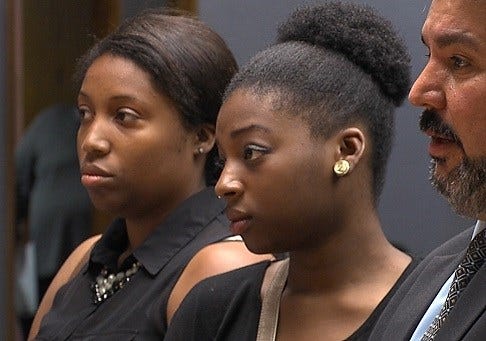 By: Dee DeQuattro
Email: ddequattro@abc6.com
Twitter: @deedequattro
The two women at the center of the fight that led to a 25 person melee at The $3 Bar on Federal Hill were arraigned in court on Thursday.
Davisha Bailey and Sheree Bailey, both from Warwick, were charged with disorderly conduct, resisting arrest, and obstruction of justice.
The two are believed to have started a fight at The $3 Dollar Bar over the weekend that spilled onto Atwells Avenue.
After the incident the Providence Board of Licenses had an emergency meeting and temporarily suspended the club's license.
The incident came just days after a man was attacked with a 2×4 during an altercation behind the bar. The man later died from his injuries.
(C) WLNE-TV 2014