Two women suspected of stealing wallet out of Walmart shopping cart, returning to Walmart to use stolen credit cards, police investgating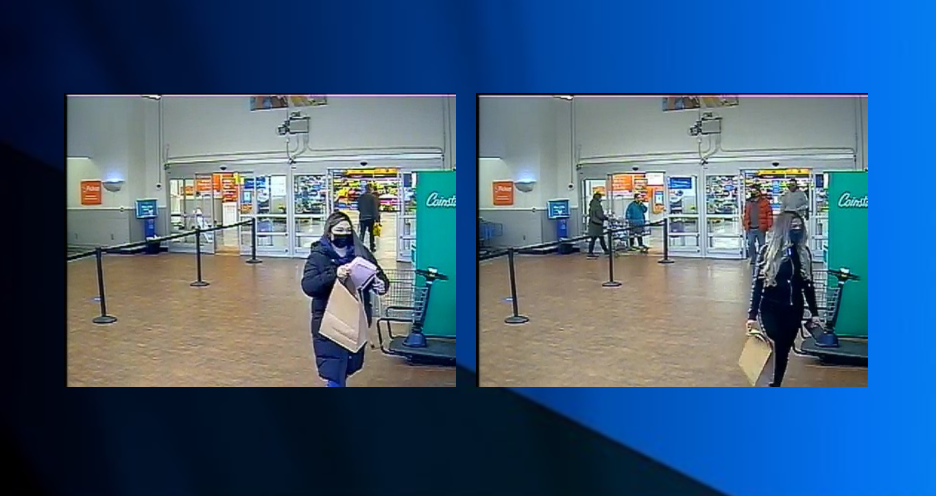 NORTH KINGSTOWN, R.I. (WLNE)- The North Kingstown Police Department is asking the public for help identifying two women who are suspected of stealing a wallet from a Walmart shopping cart.
Police suspect that the two stole the wallet at the North Kingstown Walmart, the department said in a Facebook post.
The two went on to fraudulently use the cards inside of the stolen wallet to shop at Walmarts in Cranston as well as North Kingstown.
Anyone who can provide information on the identities of the suspects should contact the department at 401-294-3316.