U.S. Attorney joins high school mentoring program for substance abuse and violence prevention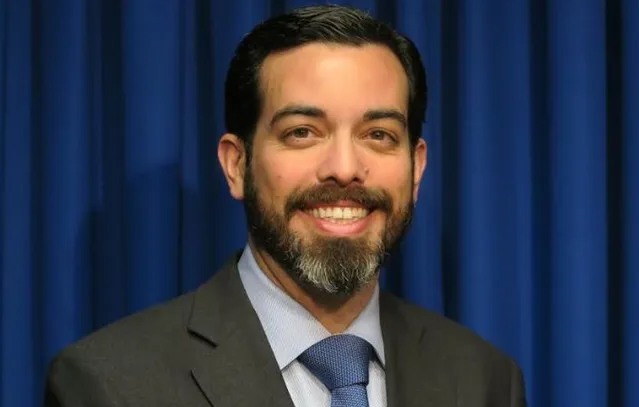 PROVIDENCE, R.I. (WLNE) – The U.S. Attorney's Office is joining the Project Neighborhood community outreach program with the launch of a 20-week program for students at Blackstone Academy Charter School. The launch coincides with National Mentoring Month.
The program was created by LISC (Local Initiatives Support Corporation) Rhode Island. Students assume the roles of community leaders, and alongside mentors, make proposals on Nonviolence and Substance Use Prevention. They will train in nonviolence, and use what they learn to serve the community to build solutions for a healthier city.
"Fighting the devastation visited on our communities by gun violence and substance abuse means more than just effective prosecution strategies," said U.S. Attorney Zachary A. Cunha. "It means building effective community partnerships to mentor, support, and provide alternatives before lives and communities are destroyed.  Our office is proud to join in this critical effort."
Becki Marcus, Assistant Program Officer at LISC, said, "LISC is thrilled to provide coordinating support for the U.S. Attorney's Office, Project Weber/ RENEW, and the Nonviolence Institute to teach a class on Community Leadership in Nonviolence and Substance Use Prevention at Blackstone Academy Charter School. LISC is the backbone agency of the Pawtucket Central Falls Health Equity Zone, a community-driven collaborative devoted to addressing social determinants of health. We are excited for this class to engage youth as visionaries and leaders of change to build solutions for nonviolence and health in their communities.
"The Nonviolence Institute (NVI) is very excited to have an opportunity to work with Blackstone Academy in our mission to spread the nonviolence message through a Nonviolence Educational Training curriculum. NVI believes that we are all part of the solution, and it is the language, principles, steps, and components that connect and build our Beloved Community by spreading and sharing the practice of Nonviolence," Said Cedric Huntley, Executive Director of NVI.
"Much of Project Weber/RENEW's (PWR) work is focused on harm reduction and evidence-based approaches to combat the overdose epidemic through needle exchange, Narcan distribution, and advocating for other proven efforts like harm reduction centers. However, we know through our own lives that the opposite of addiction is connection: we aim to foster this connection with people through our shared lived experiences," noted Ashley Perry, Pawtucket Program Manager. "At PWR we use our voices and experiences to advocate for better systems to treat people with dignity and respect, and work to move forward from counterproductive policies. We are so excited to work with the next generation and have the youth at Blackstone Academy learn more about our experiences so they can do the crucial advocacy and work to help address violence and overdose in their communities."