U.S. Coast Guard rescues woman on cruise ship 180 miles off Cape Cod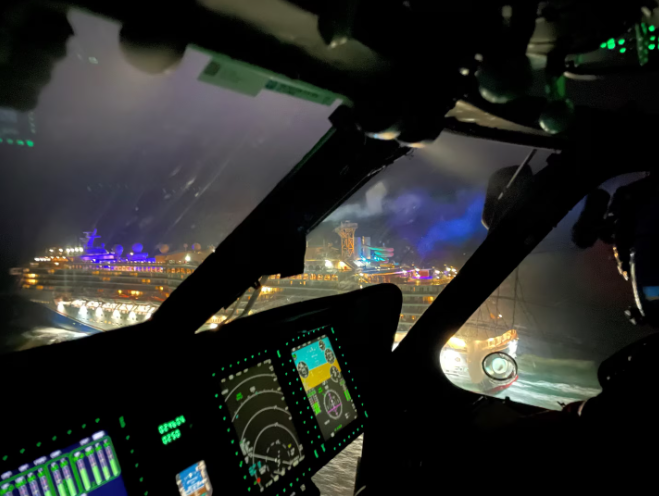 BOSTON (WLNE) — The United States Coast Guard announced Tuesday that it had to medevac a passenger from a Carnival cruise ship Monday night.
According to the Coast Guard, at 6:35 p.m., they received a report that a woman aboard a Carnival Legend cruise ship was experiencing abdominal pains and was vomiting throughout the day.
The ship, bound for Greenland from Cape Cod and 180 nautical miles from shore, stayed its course as a Coast Guard Jayhawk helicopter crew were sent to the ship to assist.
At 10:25 p.m., the crew arrived to the ship and safely hoisted the patient and a nurse from the ship around 11 p.m.
The patient was taken to an area hospital for treatment at approximately 12:05 a.m., Tuesday morning.