U.S. gas prices hit $3/gal average for the first time since 2014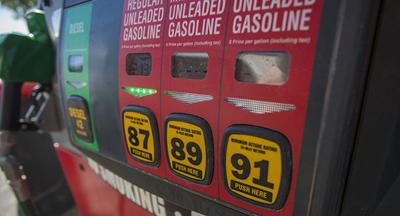 BOSTON (WLNE) – The national average price of gasoline passed the $3 per gallon mark Wednesday for the first time since 2014, according to GasBuddy.
"While many Americans are pointing fingers, they should be pointing at the same factor GasBuddy mentioned months ago: COVID-19 related recovery is pushing things back to normal and leading to rising gasoline demand," a GasBuddy spokesperson said in a press release.
GasBuddy expects summer gas prices not to set records, but settle down to levels more similar to 2018: the national average briefly rising above $3/gallon but eventually falling back under and remaining in the upper $2 to low $3 per gallon range.
Experts say if the Colonial Pipeline is not back in business by the weekend, prices could continue to rise at the pump and there will be broader localized fuel shortages across the southeast and mid-Atlantic regions.
Previous yearly peaks in gas prices and date (according to GasBuddy):
Jan 9, 2020 = $2.60
May 5, 2019 = $2.89
May 27, 2018 = $2.97
Sept 9, 2017 = $2.66
June 12, 2016 = $2.38