U.S. Senate to hold initial vote on Raimondo Commerce Secretary nomination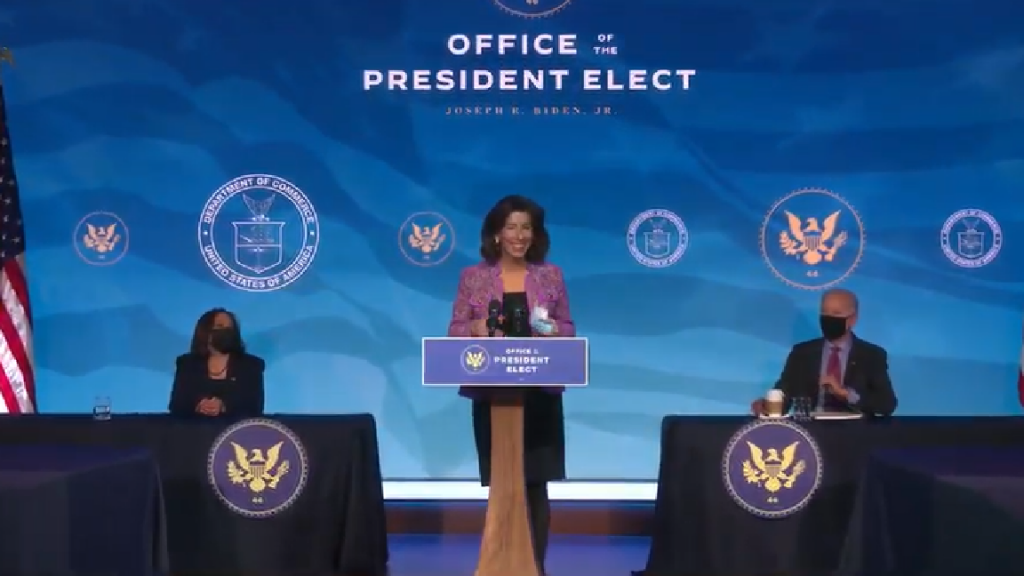 WASHINGTON, D.C. (WLNE)- The U.S. Senate is set to hold an initial vote Monday evening on Governor Gina Raimondo's nomination to serve as Commerce Secretary .
If backed by a majority of U.S. Senators, a final vote on Raimondo's confirmation will be held on Tuesday.
As commerce secretary, Raimondo would be tasked with supporting U.S. businesses by regulating trade and creating "conditions" for economic growth.
U.S. Senator Jack Reed stated he is confident the Governor will advance and be confirmed.
"Governor Raimondo will soon be Secretary Raimondo.  She's earned bipartisan praise because she is extremely well-qualified and has a real knack for connecting with people and solving problems.  I am thrilled she will soon be serving Rhode Island and the nation in this new capacity and I look forward to addressing her as 'Madame Secretary'," said Reed.  "She is going to be a great addition to President Biden's cabinet and someone who will work hard every day to deliver for every state, the American people, and the nation."
President Joe Biden nominated Raimondo in January.
Biden has said one of the reasons he appointed Raimondo is due to her track record in Rhode Island.  He said she led the way in turning around the state's economy.
If confirmed by the United States Senate, Raimondo would be the nation's 40th Secretary of Commerce.
Once confirmed, Lt. Gov. Dan McKee will take over as governor of Rhode Island.