U.S. Senators Reed, King, travel to Kyiv, meet with Zelenskyy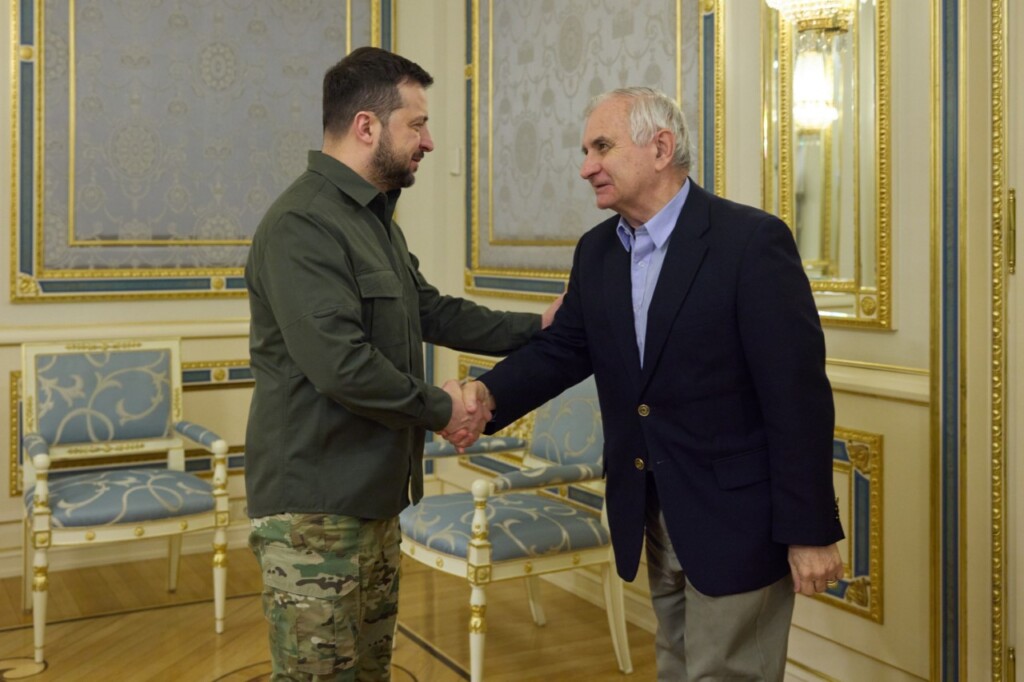 KYIV, UKRAINE (WLNE) — U.S. Senator Jack Reed (RI) and U.S. Senator Angus King (ME) traveled to Kyiv to show solidarity with Ukraine.
During their visit this week, the senators met with President Volodymyr Zelenskyy and other Ukrainian defense officials to assess the current situation and its impact on America's national security.
The trip comes after Congress approved a bipartisan package that includes $45 billion in new emergency funds for Ukraine.
The measure sets aside $11.9 billion to replenish U.S. weapons stocks that have been depleted since the Russian invasion began in February of 2022.
Another $9 billion was dedicated to help train, equip and provide intelligence support to Ukraine's military.
While speaking with members of Ukrainian media on Friday, Reed emphasized support he's seen from the Ocean State in particular.
"The support for Ukraine comes from all America. When I drive around my home state of Rhode Island, I will see on so many homes, painted on buildings; the Ukrainian flag. This struggle is our struggle. And Americans recognize that."
Reed continued, "American support is based on two principles. First, Ukraine is fighting for the values that we cherish; freedom, democracy, a civil society, opposing autocracy and illegal and unconscionable warfare. And second, the American people respect the incredible courage of the people of Ukraine. Their unwillingness to submit to tyranny, their willingness to fight the good fight – literally."
Reed concluded the press event with a salute to the Ukrainian people.
Both senators are expected to return to the U.S. on Monday.