Uber and Lyft allowed for curbside pickup at T.F. Green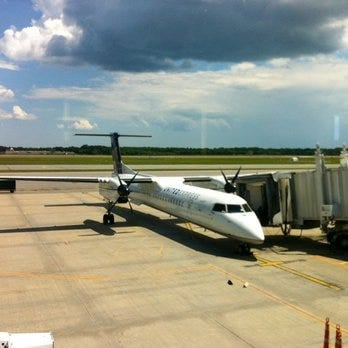 WARWICK, R.I. (WLNE) – Uber and Lyft have signed an agreement, allowing the driving service companies to pickup airport patrons at T.F. Green.
The agreement was made between the Rhode Island Airport Corporation and the Transportation Network Companies.
It is said that both Uber and Lyft will operate in front of the terminal, just a few steps from the terminal doors. An airport spokesperson says all patrons using Uber or Lyft will exit the terminal and cross to the outer curbside platform to be picked up by their driver.
"We are pleased to have Uber join Lyft in offering curbside pickup for travelers at T.F. Green Airport," said Iftikhar Ahmad, President and CEO of the Rhode Island Airport Corporation.  "Our patrons appreciate T.F. Green Airport's commitment to easy, stress free travel, including the ability to quickly and easily access curbside transportation services."
The airport recently announcing reservation availability, new parking pricing and touchless parking ticket dispensers. Patrons can now reserve parking in advance for covered parking in Garage's A and B, as well in short and long term parking Lot D. Daily parking rates have been reduced to as low as $12 with no hidden taxes and fees. Long-term parking Lot E remains
All airport parking facilities will have touchless parking ticket dispensers to promote safe and healthy travel when passing through T.F. Green Airport.