Ulliana Drives In Four, URI Beats Dayton In Atlantic 10 Tournament Thursday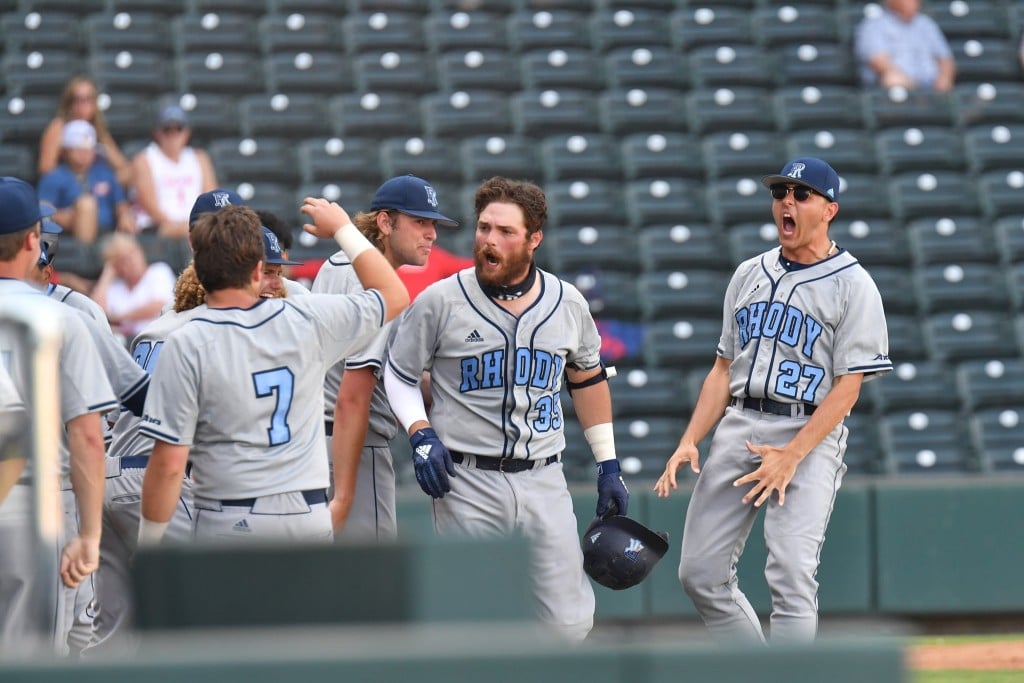 (Photo courtesy: Atlantic 10 Conference)
Atlantic 10 Conference Press Release
RICHMOND, Va. – Sonny Ulliana ripped a three-run second-inning home run to break open the second game of the 2021 Atlantic 10 Conference Baseball Championship and give third-seeded Rhode Island an 8-2 win over No. 2 Dayton Thursday at the Diamond.
The Rams (28-24-1) advance to face top-seeded VCU Friday at noon in the winners bracket semifinals. Dayton (22-26) falls into the consolation bracket and is facing No. 4 Saint Joseph's in an elimination game Thursday night.
Ulliana started the scoring in the top of the first with an RBI double to left that scored Austin White. Vargas gave Rhody a lead with a single that plated Ulliana and Josh Brodeur.
Brodeur came up again in the second inning and singled to score Max Mircovich. Ulliana then cranked his home run to right field, bringing home Brodeur and White. A Vargas sac fly in the fourth inning gave Brodeur his third trip across the plate and gave the Rams an 8-0. White was 4-for-5 to lead Rhody at the plate, while Ulliana had a game-high four RBI and Vargas had three RBI.
A pair of Dayton solo shots got the Flyers on the board. Riley Tirotta hit a lazy fly ball that drifted across the wall, just inside the left field foul pole in the bottom of the sixth. Tirotta went 2-for-4 with one RBI to lead the Flyers. Two innings later, Mitchell Garrity went the opposite way with solo dinger down the right field line.
Ryan Twitchell (5-1) earned the win for five innings of work with one hit, no runs, six striekouts and two walks. Broc French sealed the win for the Rams with four innings of two-hit baseball, allowing two runs with two strikeouts. Hunter Wolfe (4-5) took the loss, allowing eight runs on six hits with four strikeout and three walks.