UMass-Dartmouth's Women's Lacrosse Team Beats Mount Ida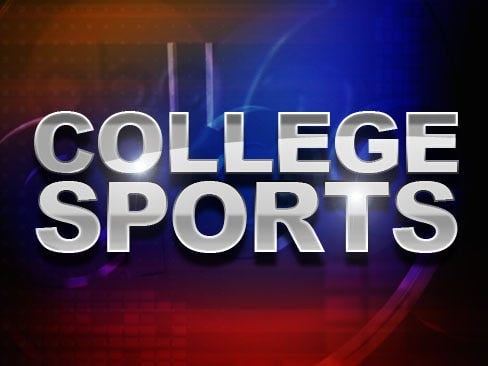 WOMEN'S LACROSSE DOWNS MOUNT IDA, 14-8
NORTH DARTMOUTH, MA-The University of Massachusetts Dartmouth's women's lacrosse team scored five consecutive goals midway through the first half to erase a 3-1 deficit and went on to defeat visiting Mount Ida, 14-8, in their 2011 home opener at Cressy Field Wednesday afternoon.
Senior midfielder Stephanie Kinchla (Falmouth, MA/Falmouth HS/Quinnipiac) ignited the run when she converted a pass from senior midfielder Samantha Wonson (Lowell, MA/Lowell HS) with 12:40 left in the first half. Wonson scored at 11:59, then fed freshman attacker Taylor Corsano (Bourne, MA/Bourne HS) to put UMD ahead for good. Kinchla and junior midfielder Allison O'Rourke (Weymouth, MA/Weymouth HS) scored to finish the run.
Senior attacker Jen Thompson (Easton, MD/Easton HS) scored for the Mustangs at 6:22. But O'Rourke and sophomore midfielder Denise Gates (Feeding Hills, MA/Agawam HS) scored to stake UMD to an 8-4 halftime lead.
O'Rourke scored five of the Corsairs' six goals in the second half and finished with seven goals for the afternoon. Corsano added three goals and two assists, while Kinchla scored twice.
Thompson led Mount Ida with four goals, while senior midfielder Danielle Chuba (Wrightstown, NJ/Northern Burlington Regional HS) added two.
"I was very pleased with our play today," said UMass Dartmouth Head Coach Jerry Jennings. "Our captains (Wonson and senior midfielder Larissa Basque, Plainville, MA/King Phillip HS) did a terrific job of setting up our offense, our defense played exceptionally well, and hats off to our goalie. We played well in all three parts of the game that we emphasize. We forced some shots and weren't deliberate at times, which we hope to improve in our next game."
The Corsairs outshot the Mustangs, 36-17. Sophomore goalkeeper Angelina Donovan (Medford, MA/Medford HS) made eight saves for UMD, while freshman Katherine Chouse (Norwood, MA/Norwood HS) made 13 stops for Mount Ida.
The Corsairs improved to 1-2 with the victory, while the Mustangs dropped to 2-2 with the defeat. UMass Dartmouth will return to action when they visit Fitchburg State Saturday. Mount Ida will visit Emmanuel Saturday.
UMASS DARTMOUTH LACROSSE
Mount Ida (2-3) vs. UMass Dartmouth (1-2)
Date: Mar 23, 2011 Location: North Dartmouth, MA Stadium: Cressy Field
Attendance:100 Start time:4:00 pm End time:6:00 pm Total time:2:00
SCORE BY PERIOD 1 2 Tot
——————————-
Mount Ida……….. 4 4 – 8
UMass Dartmouth….. 8 6 – 14
Mount Ida SCORING: GOALS: Jen Thompson 4; Danielle Chuba 2; Ebony
Mills 1.
ASSISTS: Ali Sarno 2; Danielle Chuba 1.
UMass Dartmouth SCORING: GOALS: Allison O'Rourke 7; Taylor Cnrsano 3;
Stephanie Kinchla 2; Samantha Wonson 1; Denise Gates 1.
ASSISTS: Samantha Wonson 3; Taylor Cnrsano 2; Denise Gates 2; Brittney
Enos 1; Stephanie Kinchla 1.
Mount Ida GROUND BALLS: Brittany Strout 4; Ebony Mills 2; Alex Milot
2; Lindsey Pitts 2; Molly Sheppard 2; Kira Feeter 1; Becky Tisbert 1.
UMass Dartmouth GROUND BALLS: Larissa Basque 4; Casey Otovic 4;
Brittany Partridge 4; Kaitlyn Cleverdon 2; Taylor Cnrsano 2; Selena
Houghton 2; Allison O'Rourke 1.
Mount Ida TURNOVERS CAUSED: Becky Tisbert 3; Kira Feeter 2; Lindsey
Pitts 2; Brittany Strout 2; Danielle Chuba 1; Ebony Mills 1; Alex
Milot 1; Ali Sarno 1; Jen Thompson 1.
UMass Dartmouth TURNOVERS CAUSED: Kaitlyn Cleverdon 1; Brittney Enos
1; Selena Houghton 1; Stephanie Kinchla 1; Casey Otovic 1; Brittany
Partridge 1.
SHOTS – Mount Ida 17; UMass Dartmouth 36.
SHOTS ON GOAL – Mount Ida 16; UMass Dartmouth 27.
PENALTIES – Mount Ida 1/3:00; UMass Dartmouth 1/3:00.
MAN-UP OPPORTUNITIES – Mount Ida 0-0; UMass Dartmouth 0-0.
TURNOVERS – Mount Ida 22; UMass Dartmouth 22.
FACEOFFS – Mount Ida 0-0; UMass Dartmouth 0-0.
CLEARS – Mount Ida 0-0; UMass Dartmouth 0-0.
GOALIES – WLAXMIDA: Katherine Chousa 2-3 (60:00 minutes, 27 shots-13
saves, 14 GA); UMDWL: Angelina Donovan 1-2 (60:00, 16-8, 8).
Start time: 4:00 pm Finish time: 6:00 pm Length of game: 2:00
Officials: Jacqui Diggs; Sharleen Bowen; Jane Vigeant.