UMass Lowell Rallies To Beat PC Friday, 3-2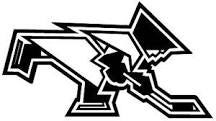 Providence College Press Release
PROVIDENCE, R.I. – The No. 15/RV Providence College men's hockey team fell to the University of Massachusetts Lowell River Hawks, 3-2, on Friday night at Schneider Arena.
SCORE
Providence – 2 | UMass Lowell – 3
RECORDS
No. 15/RV Providence – 8-5-2 (5-4-1 HEAM) | No. 16/15 UMass Lowell – 10-3-4 (6-3-1 HEAM)
VENUE
Schneider Arena – Providence, R.I.
GOALIES
Michael Lackey (PC) – 13 saves
Tyler Wall (UML) – 35 saves
NOTES
– The Friars jumped out to an early 2-0 lead with goals from Michael Callahan and Greg Printz in the opening 10 minutes.
– Callahan's goal, which was assisted by Jack Dugan and Printz, came on a delayed penalty call. Printz's goal came on the ensuing power play and was a tip on a Tyce Thompson wrist shot.
– With about five minutes remaining in the first period, the River Hawks were awarded a penalty shot for a covered puck in the crease. Kenny Hausinger buried the opportunity for his fifth goal of the season.
– The Friars outshot the River Hawks 12-5 in the first period and 10-5 in the second, holding UMass Lowell to just 10 total shots through 40 minutes.
– UML came out strong in the third, scoring two quick goals to take the lead. Connor Sodergren and Charlie Levesque's strikes came in the opening 2:03. Andre Lee earned the secondary assist on both plays.
– The Friars held a 15-6 shot advantage in the third, but were unable to find an equalizer.
– Tyler Wall finished with 34 saves for UML, while Michael Lackey made 13 for Providence.
– Thompson extended his point streak to a career-long seven games (5-6-11) with an assist.
– Dugan registered his 13th multi-point outing of the season, notching two assists. He continues to lead the NCAA in points (33) and assists (27).
HOW THEY SCORED
1-0 (PC) – 6:57/1st – DP/EX – Michael Callahan (Dugan, Printz) – Dugan circled the zone and centered the puck to Callahan for a tap in.
2-0 (PC) – 8:27/1st – PP – Greg Printz (Thompson, Dugan) – Printz tipped Thompson's wrist shot out front.
2-1 (UML) – 14:52/1st – PS – Kenny Hausinger – Penalty shot.
2-2 (UML) – 0:52/3rd – EV – Connor Sodergren (Levesque, Lee) – Scrum at the side of the net.
3-2 (UML) – 2:03/3rd – PP – Charlie Levesque (Hausinger, Lee) – One-timer from the top of the left circle.
PC GAME HIGHS
Goals: Callahan, Printz (1)
Assists: Dugan (2)
Points: Dugan, Printz (2)
Shots: Callahan, Printz (6)
POWER PLAYS
Providence – 1/4
UMass Lowell – 1/4
SHOTS
Providence – 37
UMass Lowell – 16
UP NEXT
The Friars travel to the Tsongas Center for a 6:00 p.m. rematch with the River Hawks on Saturday night (Dec. 7).